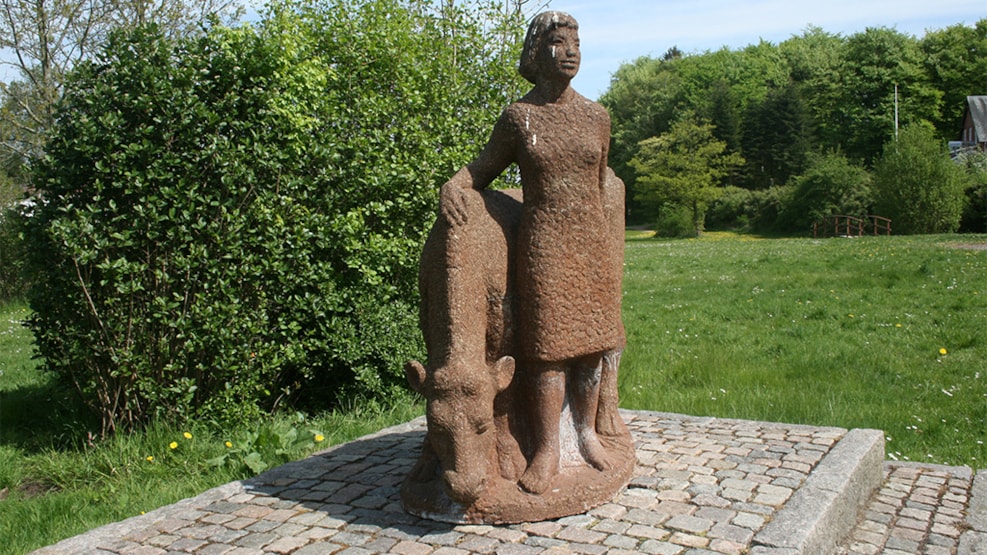 Rebekka with the heifer, Holsted
The sculpture on the square in the town of Holsted is named "Rebekka with the heifer, which is standing and drinking".
Holsteds Rebekka should welcome the travelers and be a reminder of, that Holsted since as long as anyone could remember had been a nerve center and meeting points for travelers. Holsted is located on one of the 'Driverveje'; the roads where all the cattle had been walking on the way to Germany. From 1827 until 1905 there has been a big marked every summer for trading with cattles.
The sculpture is made by an artist from the island of Fyn, Robert Lund-Jensen and was erected in 1981.
Behind the sculpture you can take a walk along the stream known as Holsted Å.