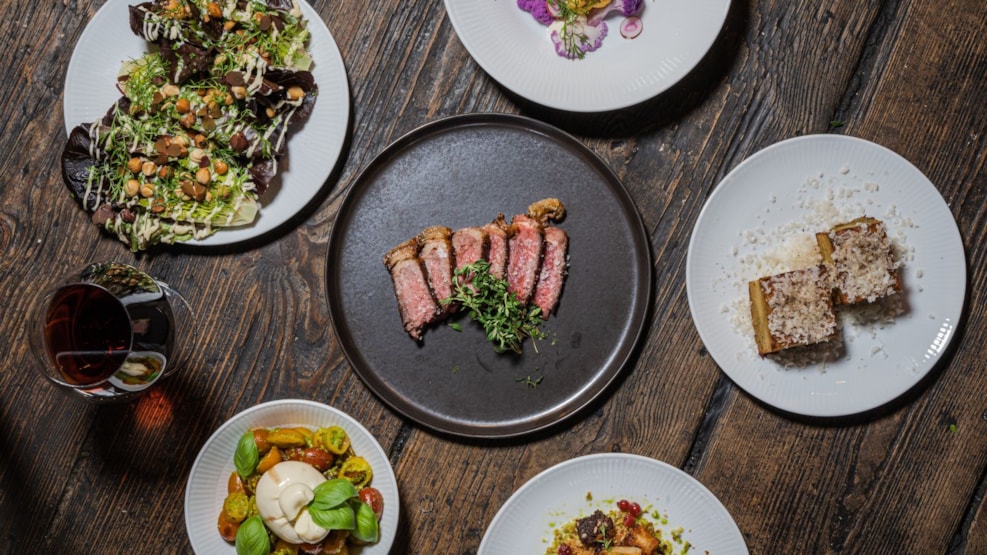 Restaurant BØF
At Restaurant BØF you can experience social dining, where the fresh ingredients are made to taste exactly as they should.
At Restaurant BØF, the mission is to create the ultimate taste experience - for everyone.
The crown jewel is first-class hook-aged beef accompanied by a tasty selection of seasonal green side dishes. The main focus is that each guest can taste the meal in its entirety, so the servings are arranged so that everyone at the table can share. All the dishes are designed to complement each other.
Restaurant BØF's basic idea is a simple and straightforward approach to food, where the good and freshest ingredients are allowed to taste what they are.