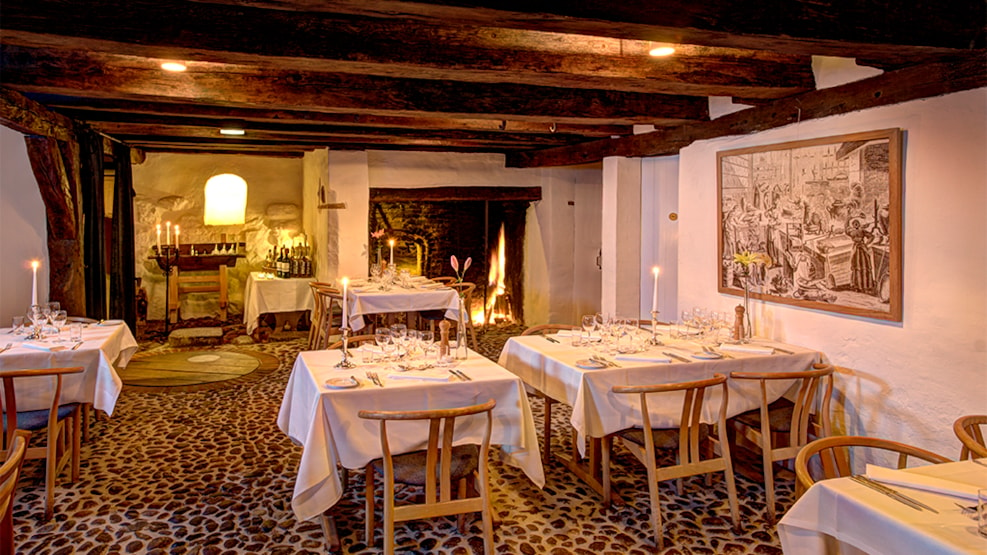 Restaurant Herregårdskælderen
The gourmet restaurant Herregårdskælderen is situated in the basement below the manor Sønderskov south of Brørup.
Whitewashed vaults, original floor covering from 1614 and crackling logs in the old oven of the manor kitchen form an atmosphere of its own around the gastronomy of the place. The chef Preben Madsen rules the kitchen of the restaurant. He lays stress on all the food having the right taste. Therefore, Preben Madsen mainly gets his supplies of fresh products from local producers, Sønderskovs folkehave – the kitchen garden at Sønderskov – or the nature around the manor. 
The manor Sønderskov is surrounded by a moat and a fine baroque-inspired garden. Folkehaven next to the garden is a big kitchen garden which is taken care of by volunteers interested in gardening. An essential part of the harvest is part of the menu in Herregårdskælderen. Sønderskov was restored in the 1980ies, became a listed building and today houses the regional museum of the municipality of Vejen.
In Thomas Juels Tårnværelse – the tower room – it is possible to set the table for 12 persons around the fine, rustic table which was handmade of very old ash wood from the garden of Sønderskov.
The restaurant is open for dinner parties every day.
Distance
Cycling route The Ancient Road Hærvejen 5 km