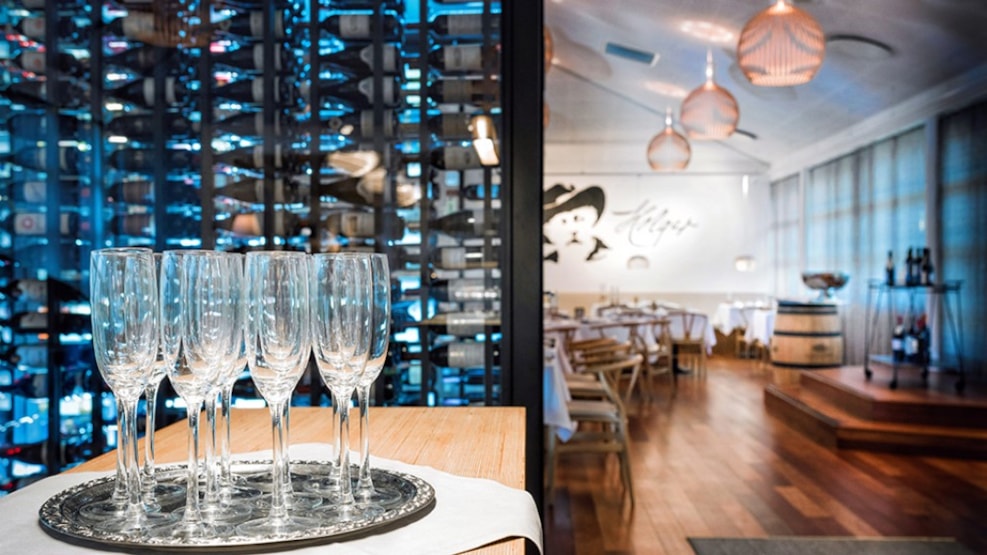 Restaurant Holger
Restaurant Holger offers 4-star experiences on the menu
Restaurant Holger at Color Hotel Skagen is an exciting restaurant with Wegner's Y-chairs and classic light Scandinavian design, as well as a very unique visual wine list in the form of a "walk-in" wine cabinet with space for up to 1000 bottles of wine.
In summer, dinner can also be enjoyed in the patio under the large covered terrace.
The kitchen is Nordic with a touch of Skagen, and offers both a la carte and the seasonal menu, which can consist of 3, 4 or 5 dishes.
Restaurant Holger in Skagen is open 360 days a year.
Read more about Restaurant Holger...