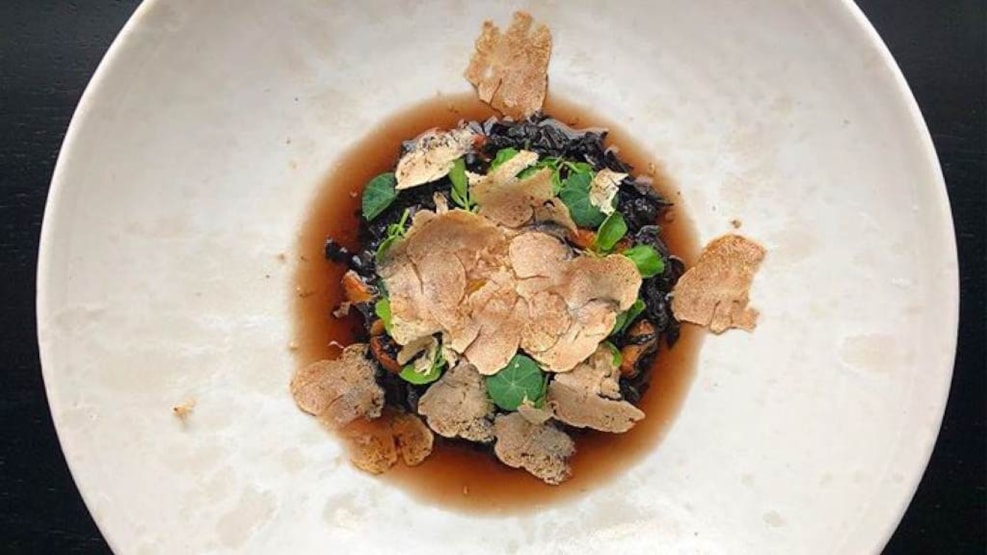 Restaurant Jordnær
Restaurant Jordnær - 'Down to earth' 2-star Michelin food just 10 kilometres north of Copenhagen.
Eric and Tina, the host couple at Jordnær (meaning down to earth), has an ambition. An ambition to create a harmonious restaurant experience that goes hand in hand with a high level of food and service. All guests should be able to lean back and enjoy without having to make any decisions. It has all been such a big success that Jordnær received a Michelin star in Guide Michelin Nordic Cities 2018 just 10 months after the opening. In 2020, they earned their second Michelin star, which they still have.
Eric, who has three years of experience from Noma, is in charge of the Nordic and sustainable kitchen, and his wife Tina makes sure all guests are comfortable. The restaurant might be called 'down to earth' but it has a high level of gastronomy. It is more about a farm to table-idea and collecting ingredients from the nature. Herbs from the green areas or freshly caught fish from the Arresø lake nearby. The actual Gentofte Hotel, where the restaurant is located, dates back to the late 15th century but was restored in 2008. Even though it appears modern, it still has clear references and charms from the past. The restaurant is very popular, so you need to book well in advance.