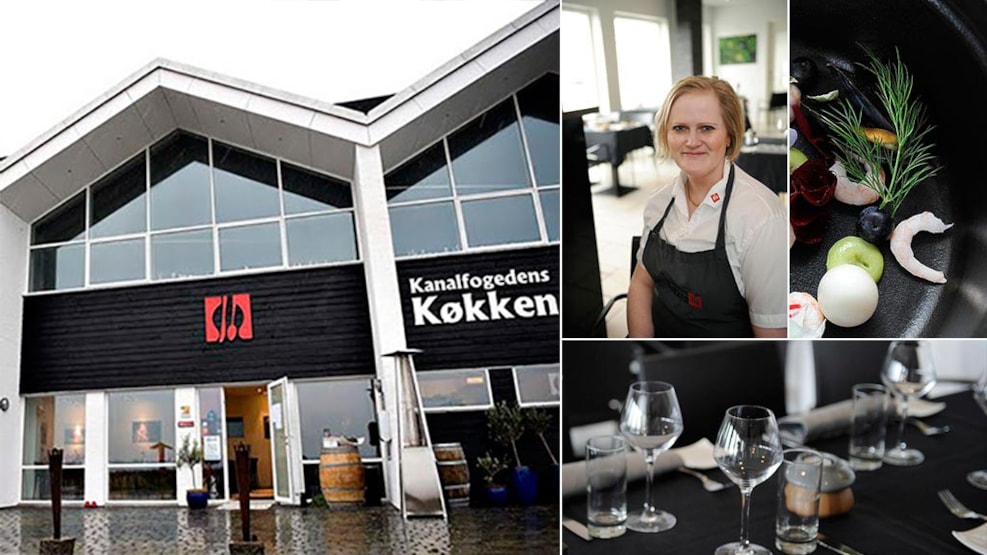 Restaurant Kanalfogedens Køkken
Wonderful culinary experiences in the spirit of the Limfjord. A delightful gem in Løgstør with a view of the Limfjord.
At Kanalfogedens Køkken, you can look forward to exquisite dishes based on the "fruits of the fjord," such as fresh fish, seafood, and, most importantly, Limfjord mussels. All of this is complemented by a well-curated wine list, a cozy atmosphere, and, of course, an enchantingly beautiful view of the Limfjord.
Restaurant Kanalfogedens Køkken is located near the Limfjordsmuseets Maritime Oplevelsescenter in the mussel town of Løgstør, and the gastronomic fish restaurant operates on the keywords of quality, creativity, fresh, and local ingredients.
Here, you can enjoy a champagne brunch and a wide selection of delicious dishes for both lunch and dinner. If you prefer a delightful meal in the comfort of your holiday home, the restaurant also offers various types of takeaway options such as tapas to go, "stjerneskud" (a Danish fish specialty), and, naturally, Limfjord mussels.
The chefs at Kanalfogedens Køkken work their magic with the local maritime ingredients based on culinary principles that combine tradition with innovation. It is for good reason that the restaurant has been included in the "White Guide," which is the most comprehensive restaurant guide in the Nordic countries, published in Denmark since 2014 and in Sweden since 2004.
For further information on opening hours and reservations, please visit the website www.kanalfogeden.dk.