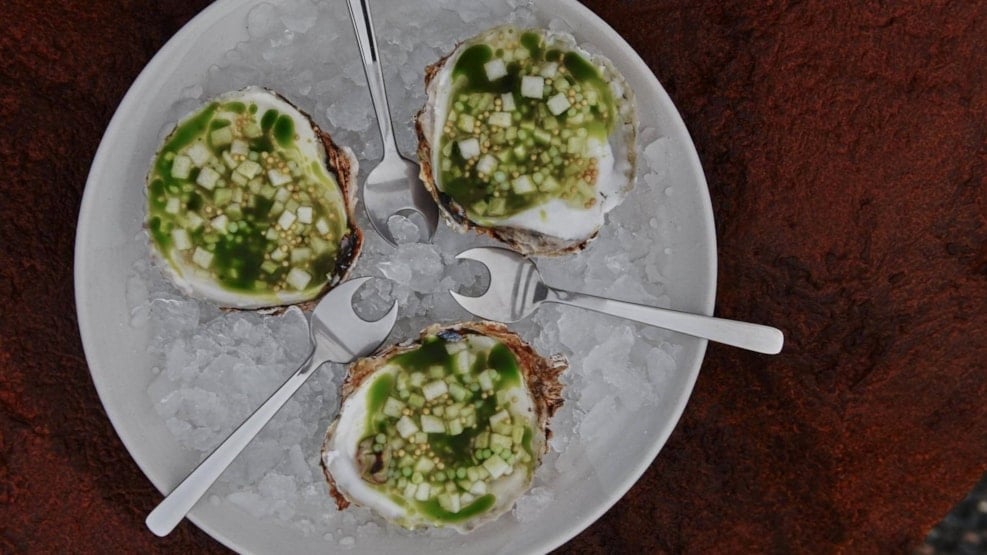 Restaurant Limfjordens Hus
Limfjordens Hus is a modern restaurant and specialty store at the end of Glyngøre Harbor. Here, local products and a great atmosphere are in the focus.
Restaurant Limfjordens Hus
At the end of the harbor in Glyngøre, you will find a pearl of a place called Limfjordens Hus; an extravagant yet humble gourmet restaurant with a focus on delicate, local goods that the area is enriched with, and even at perfectly reasonable prices for the delicious products. It is highly valued to make as much use as possible of the gastronomic options available right outside the restaurant.
Here you will also find the quiet waters of the Limfjord and the Sallingsund Bridge, which together form the scenic background for the restaurant. The fjord is so close by that you almost get the feeling of being able to dip your feet as you sit and enjoy one specialty after another.
At times, the restaurant arranges more theme-based events such as 'venison night' or 'tapas night', where the chef decides the menu of the evening – of course with the very best products in the area. It is also very likely that a breeze of smoked fish blows by. It comes from the restaurant's own smokehouse, and the associated shop, where you can buy food specialties of the area to take home.
If you are planning a party, the restaurant also has facilities to host this. Enjoy an unforgettable gastronomic experience at Limfjordens Hus with friends and family – right in the middle of the Limfjord.  
For more information
You can read more about Restaurant Limfjordens Hus and book a tabel on their homepage: Restaurant Limfjordens Hus