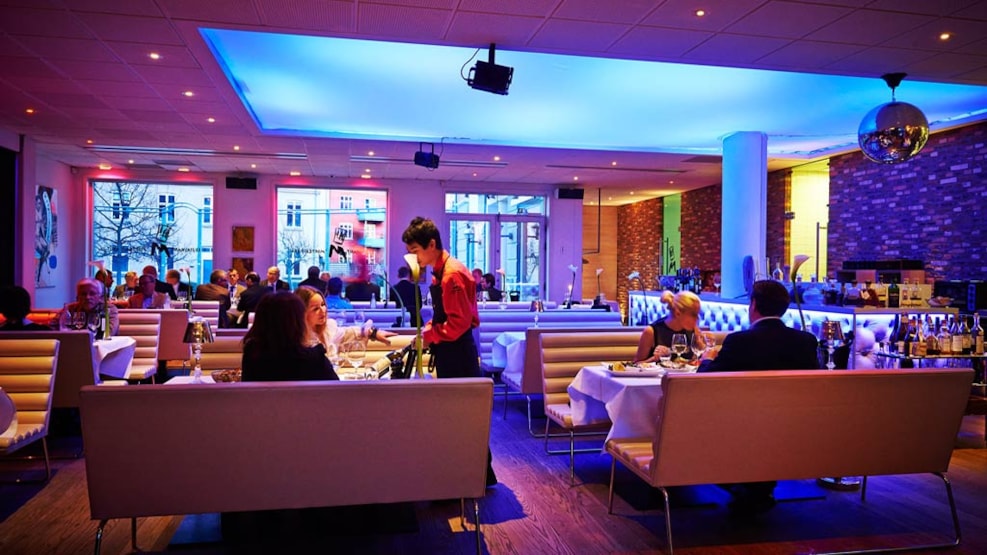 Restaurant Mortens Kro - Venue
One of Aalborg's best known restaurants is Mortens Kro, which welcomes you to a modern cosmopolitan environment, consisting of Scandinavian architecture and furniture, a champagne bar and a fireplace. Restaurant Mortens Kro is located centrally in Aalborg and, besides being a stylish restaurant, also has a cosy yard that you are free to use for your conference or meeting
Restaurant Mortens Kro has nicely decorated meeting rooms, all of which have modern AV-equipment, Wi-Fi and pens and paper free of charge charge.
Besides hosting traditional meetings, Restaurant Mortens Kro also offers to design and personalise you meetings based on your wishes and needs.
Accommodation
For the discerning traveler who desired a luxurious stay, Morten Kro has two spacious and well equipped suites, both of which have two separate bedrooms with space for up to four guests. The furniture and entire interior design has been carefully selected and characterises the local style of Northern Jutland. As a guest staying in the suites at Mortens Kro, it is possible to experience a private dining or enjoy breakfast in bed. The suites are located on the second floor, above the restaurant in the centre of Aalborg.
Other possibilities
Restaurant Mortens Kro's central location makes it possible for you to be close to all the city's hotels, Aalborg Kongres & Kultur Center, the cultural scene and shopping possibilities.