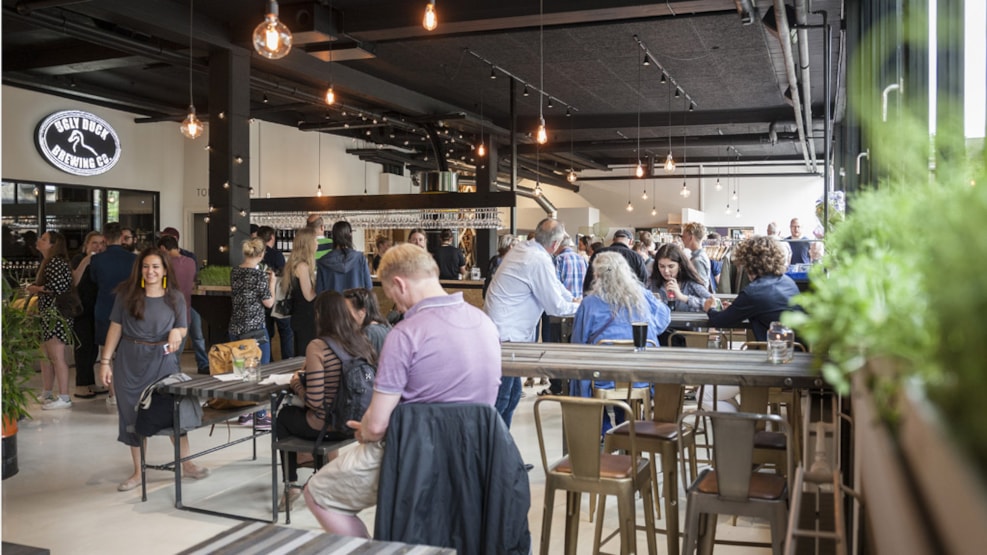 Restaurant Tribeca NV
Tribeca NV first opened its doors in August 2007, with the goal of bringing the taste of Italian cuisine and a corner of New York's raw and ambient atmosphere to the heart of the northwest neighbourhood.
The personal and professional service, focus on ingredients, great food and ecology makes Tribeca NV an oasis that you just have to visit. Of you sit in the courtyard or on the roof terrace on a warm summer's day, you can clearly feel the southern atmosphere in the middle of the big city's raw environment.
In addition to our à la carte restaurant, which values Social Dining and good wines highly, on 15 June 2017 Tribeca NV opened a little sister in extension of the restaurant. Tribeca Ugly Duck serves gourmet pizzas that are baked in a stone oven – made from home ground flour. In addition to the barrel-matured beer, which is served directly from the barrels, they also have 11 other creative and tasty Ugly Duck beers on tap.
Like Tribeca NV, Tribeca Ugly Duck also focus on ecology and sustainability and spend a great deal of time developing their dough and selecting ingredients to make sure, they have the right taste and consistency for your own special pizza.