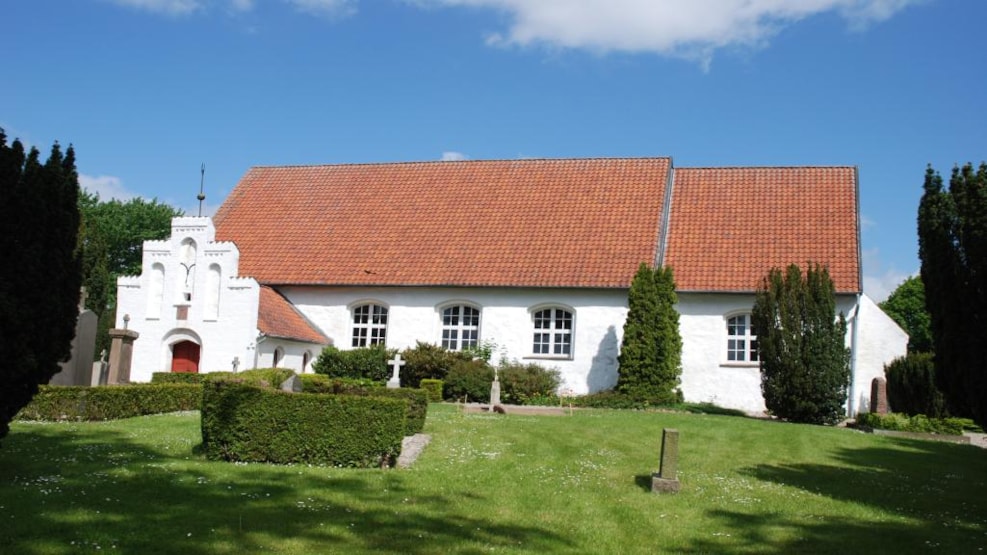 Rinkenæs Gl. Kirke
One of the oldest churches in Denmark, built in 1158 in the Romanesque/Norman style. The church is found at the top of a hill, 4 kilometres outside Rinkenæs. Originally it was surroundd by a village, however this disappeared around year 1300.
 
In several places a close examination of the bricks will reveal marks which are traces of the many wars in the region: in addition, the church yard contains several historical relics, in particular of the Schleswig battles of the 19th century.
The church is normally closed to the public.