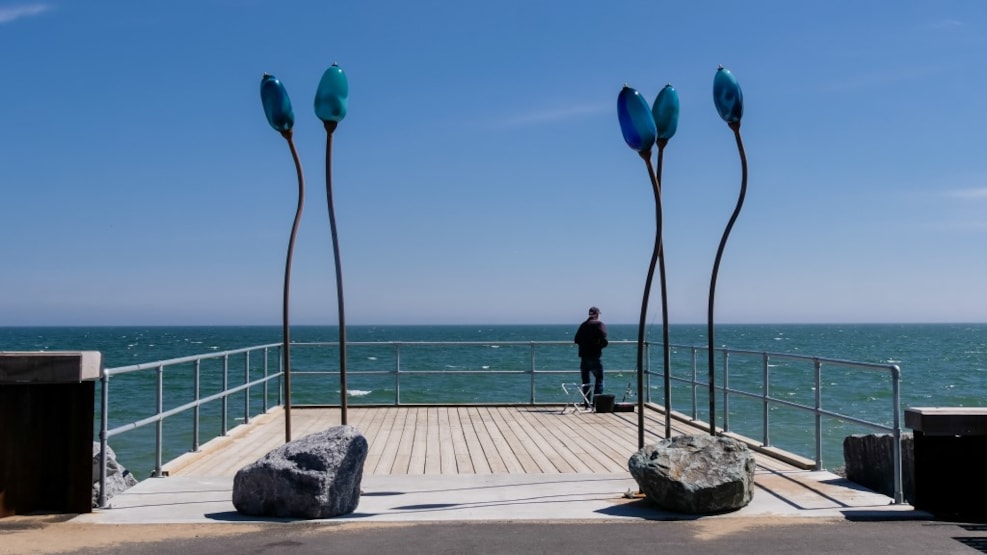 Sæby Marina
Sæby has built a new harbor, which has created almost ideal conditions for anglers
Sæby harbor has always been a popular fishing spot. In 2022, a new harbor has been built for DKK 63 million, which has become a 600-meter-long angling paradise.
During spring and fall, the chances of catching sea trout and flatfish are especially good. 
There are also good chances to catch sea trout, flatfish, garfish, mackerel, greater weever, twait shad, allis shad and grey mullet, during the summer. 
During the winter it is possible to catch flatfish from the pier, but it depends on the water temperature. Because flatfish will swim further out on deeper waters if the temperature is to low.