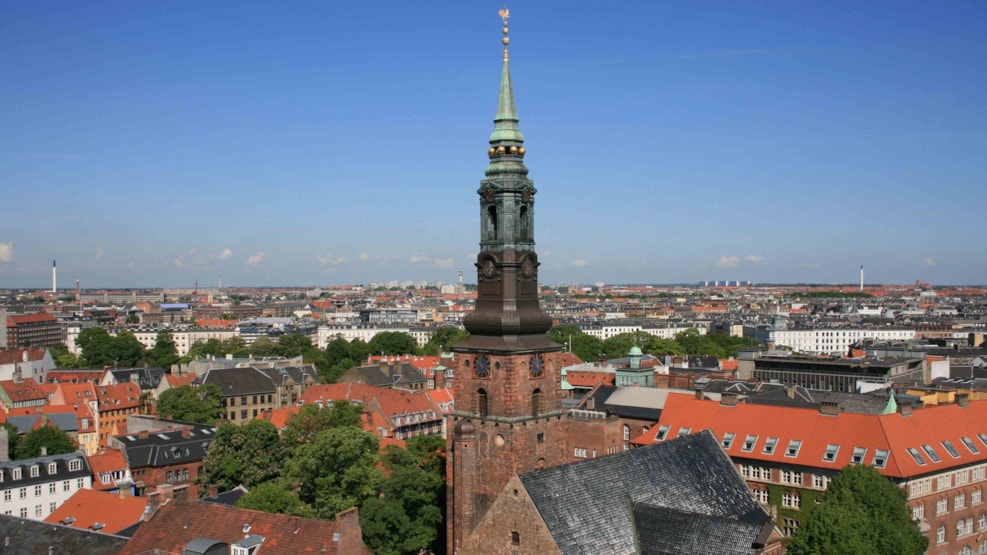 Saint Petri Church
Saint Petri Church in the heart of the old Latin Quarter in Copenhagen is more than 400 years old. The church has a German-speaking congregation and is a treasure of stories about Danish-German relations for centuries.

Johan Friedrich Struensee was German and came to Denmark at 31 years old as King Christian 7's physician. He belonged therefore to the German-speaking congregation in Copenhagen but was a declared atheist and man of the Enlightenment. Thus he never set foot in the church while he was alive.

Yet it is in Saint Petri Church's chapel, you will find his bones - or what is thought to be his bones. After the unveiling of his affair with Queen Caroline Mathilde, he was sentenced to death and beheaded on Østerfælled 28 April 1772.

His body was dismembered and his body parts taken to Gallows Hill, where his body parts probably hung for some years before they were buried in the gallows. In 1885, some human bones were dug up at the site, which then belonged to Vestre Kirkegård (cemetery).

Struensee's human remains

When they dug the bones at Gallows Hill up, they found human remains from several different people. They were examined in 1927, and some of the bones showed traces of an axe and came from a man in his 40s. It is therefore considered that it may be Struensee.

The bones were examined again in 1944, but without any further results, and since then they have been left in peace in a child's coffin in the crypt under the tomb of Saint Petri Church.

In the chapel, you will also find some of the people who played a role in Struensee's life and death. Here is the supreme court's assessor Henrik Stampe, who sat in the inquisition commission that sentenced him to death, and the carpenter, Johan Boye Junge, who built the scaffold on which Struensee was beheaded.