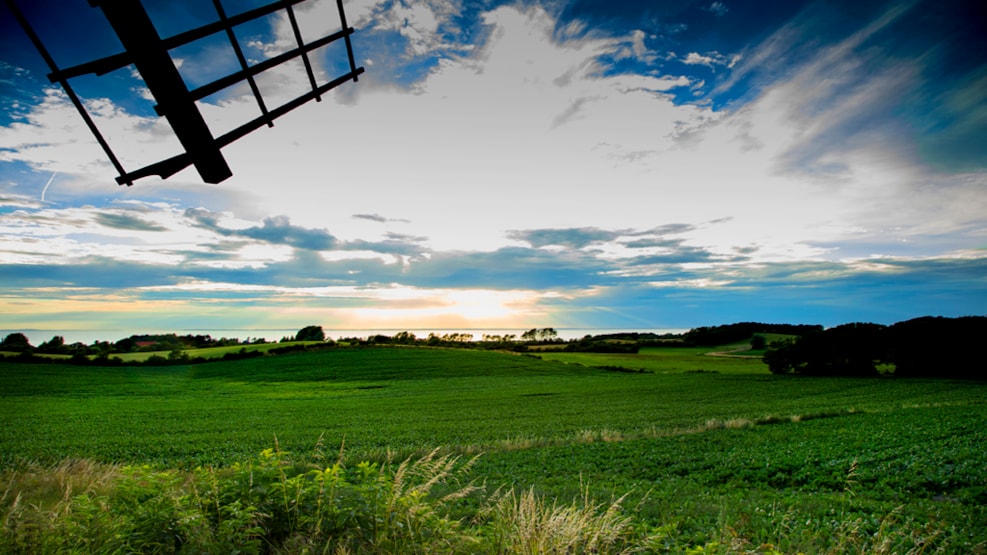 Samsø
Samsø invites you to a wonderful mix of relaxation in calm surroundings as well as more active experiences
Samsø covers an area of 114 square kilometres with an unspeakably wonderful and varied landscape, which offers many experiences and opportunities for activities.
Naturewise Samsø is a piece of Denmark in miniature: coastlines with steep slopes, a hilly landscape with deep valleys and glacial gorges, moorland, fertile farmlands and a bay with many islands and islets. The fields full of vegetables and potatoes have many colours and give the landscape a special character.
The landscape and the short distances make Samsø the perfect place for a holiday by bike. The villages on Samsø lie like pearls on a string, a total of 22, big or small each of them which has its own character and possibilities.
The beaches vary from child-friendly beaches with shallow waters to more stony stretches and excellent fishing possibilities. At any beach, the water is crystalclear and the long stretch of coast means that the beaches are never crowded.
Denmark's vegetable garden
With its many vegetables, Samsø is also known as Denmark's vegetable garden. The island's restaurants are very happy about this when it comes to planning the menus. Is there anything better than biting into sweet strawberries or the crispy asparagus in the spring? Or the refreshing buckthorn ice cream or tangy rhubarb compote?
On the island you will find everything from freshly made open sandwiches to the gourmet's favourite foods.
Events
Throughout the year there are big and small events around the island. Everything from concerts, guided tours, sport events, festivals, fairs and much more.
Music festivals
Samsø Kammermusikfestival
Samsø Pianofestival
Samsø Festival
Opera in Unlikely Places
Samsø Jazzfestival
Gastronomic experiences
Samsøs bedste kartoffelmad
Samsø Råvarefestival
Kastanjefestival
Jogging and tournaments
Samsø ULTRA
Samsø Familieløb
Samsø Marathon
Samsø Cup
Black Bay Board Festival
Samsø Traktortræk
Samsø Open i dart