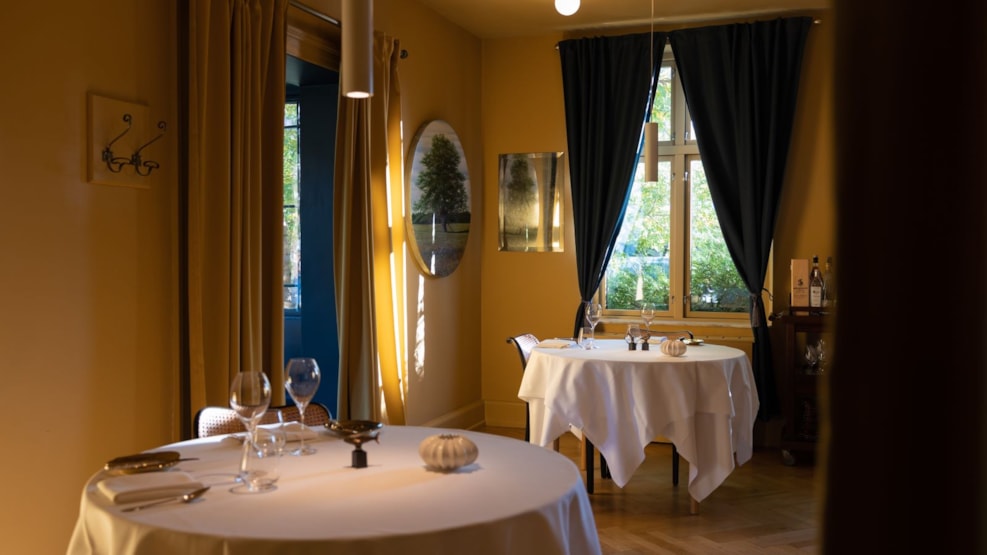 The Samuel
The Samuel is a sophisticated but down-to-earth restaurant set in a historical apothecary's villa, just 8 km north of Copenhagen, in the beautiful district of Hellerup. The villa itself dates back to 1891, and The Samuel received a star in the Nordic Michelin guide only four months after fully opening.
You're in safe hands
The man behind the award-winning restaurant, Jonathan Berntsen, is no stranger to Michelin stars. He also got one for his now-closed restaurant Clou. He knows what it takes to compile and deliver a menu that meets the towering expectations of the Michelin Guide.
Only the very best
The food at The Samuel is classic, mostly French, Spanish & Italian. While not too experimental, all meals are still served with a twist of imagination.
Most of the seafood, game and vegetables are locally sourced in Denmark, but the restaurant is not restricted by its own nor any other region. For Berntsen and maítre d'hotel, Rasmus Knude, quality and taste are paramount, so for instance, expect to find lemons from The Amalfi Coast, simply because they taste better.
The food may seem simple, but the dishes are brimming with creativity and natural flavours. Because Berntsen is both a chef and sommelier, the menu is carefully chosen to precisely complement the wine menu. Here both aspects of fine dining come together in perfect harmony.
Classic and cosy
The open kitchen and the multiple levels within the restaurant make for an intimate and cosy atmosphere, but with a meticulous eye for detail. Just as an example, the huge cabinet dedicated to specially selected cheeses is proof that at The Samuel, nothing is left to chance. If you're after a superior foodie experience in great surroundings, you are in for a treat.
Getting there
It takes just 20 minutes on the train from Copenhagen city centre - and you have a choice because they run every five minutes. Take either the A,C or E trains to Hellerup station, then it's about a two-minute walk.
Driving or cycling will take you about the same time, maybe a little longer, travelling north from the city via Østerbrogade.