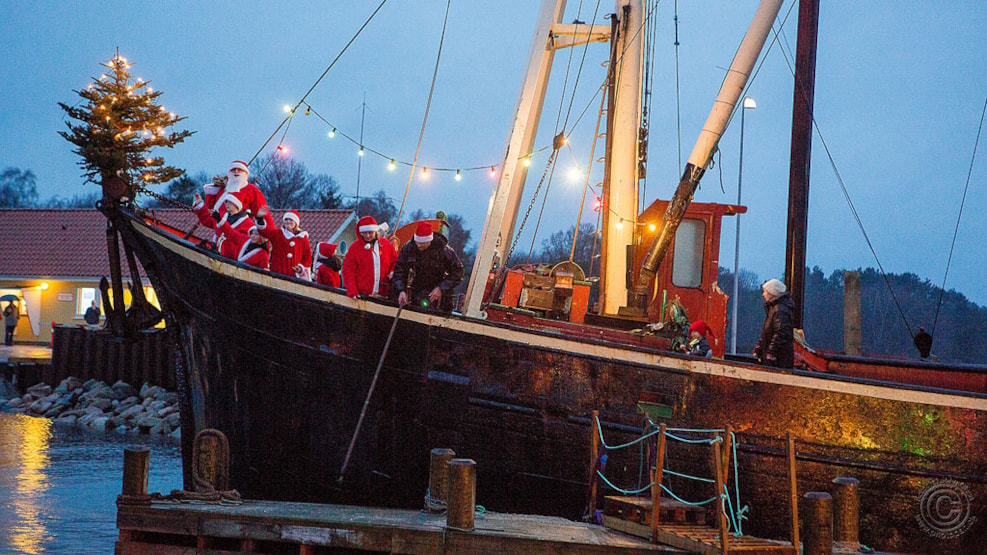 Santa Claus arrives in Rørvig
Real Christmas atmosphere takes over the small town when the Christmas ship with Santa Claus and all his elves docks in Rørvig Harbor to the tunes of Nykøbing Sjælland Stadsorkester.
Delights from Rørvig Kro
Tanja and Lars from Rørvig Kro are ready at the harbor selling sausages, orange flavored Christmas syrup cake, homemade coconut macaroons, hot cocoa, apple slices and mulled wine.
Goodie bags for the children
Santa Claus and his elf family hand out lovely Christmas goody bags to the children. The goody bags are sponsored by SPAR Rørvig and SPAR Rørvigvej 192.