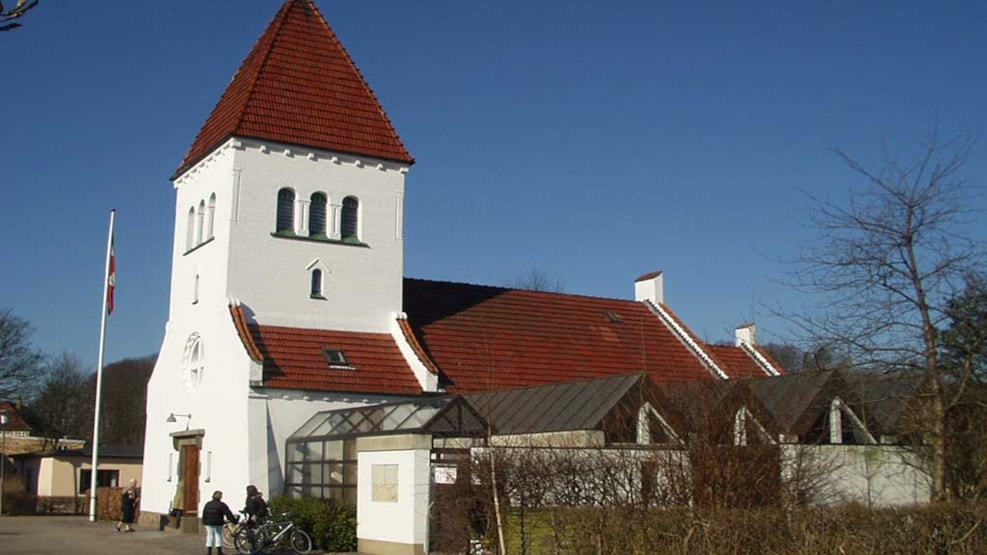 Sct. Jørgens Church
Built as an independent church in 1903-04 by architect N. Jacobsen and used, since 1923, as an auxiliary parish church under the Danish state.

A gilded wooden cross adorns the altar.
The extension was built in 1988 by architect E. Lehn Petersen.
Relief by Nikolaus Wehding representing a sacrificial scene from The Old Testament.
Crucifix by Niels Helledie in the glass passage connecting the church and extension.
In the Havsteen Room is a 6-sided oil painting by Svend Havsteen-Mikkelsen depicting Christ's Passion.
In the grounds behind the extension is a sculpture by Nikolaus Wehding.
In 1992, 3 glass mosaic panels by Svend Havsteen-Mikkelsen were installed in the choir of the church.
All the church's works of art were purchased by special funds and collections.