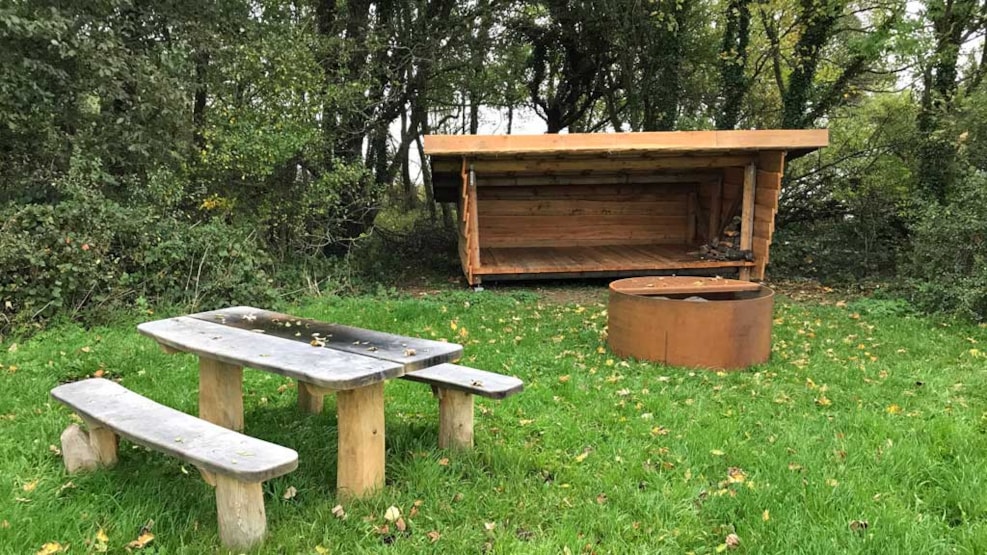 Shelter Frydenlund
Gendarme Path – shelter at Frydenlund
Shelter with space for approx. four persons. There is a fireplace place, table/benches and drinking water.
The water tap is open all year round, except at extreme freezing temperatures.
The use of the shelter is free of charge and reservation/booking is not possible. Dog on leash is permitted.

Tenting is not allowed.

Owner: Sønderborg Kommune.