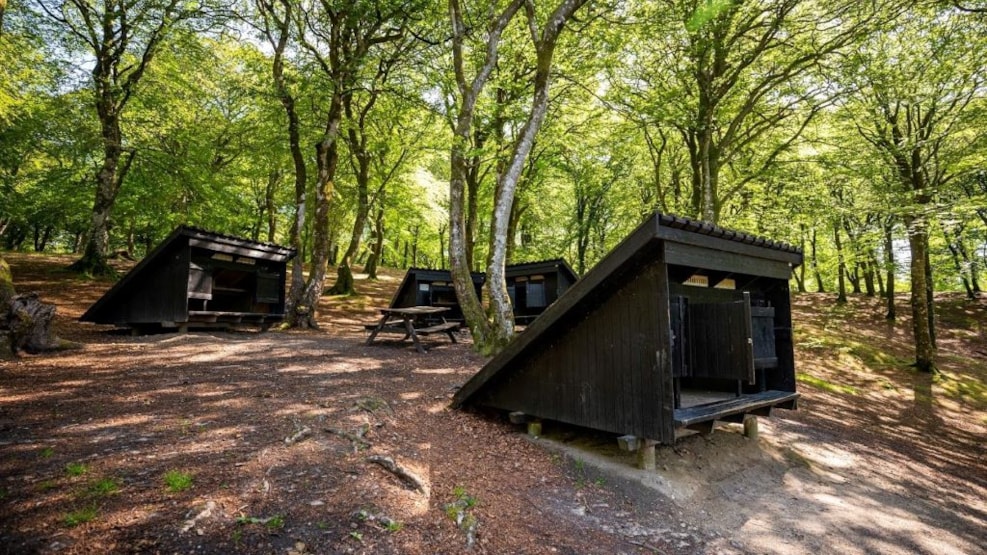 Shelters by Mosskov Pavillonen
This primitive campsite consists of 10 shelthers, each with room for about four people. The shelters cannot be booked – first come, first served - but it is rare that every shelter is occupied.
You can find toilet and bonfire place here, but you have to bring your own firewood or charcoal. You can, furthermore, swim in Store Økssø, which is only 700 metres away.
The site can be found by driving from Skørping towards Hadsund/Astrup. After about 2.5 kilometres, turn to the right towards Store Økssø. When you arrive at the parking place by the Mosskov Pavillon, the shelter will appear on your right-hand side at the edge of the forest.