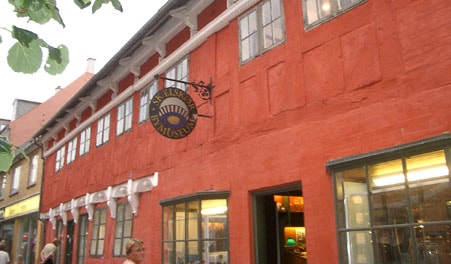 Skælskør Museum
In the pedestrian precinct in Skælskør, close to the habour and the ship Skjelskør V, lies the protected red Renaissance building named after Peder Reedtz, who was vassal at Antvorskov Castle, now home to Skælskær's city museum.
There is no doubt that Skælskør's status as a port city has marked the it. In the maritime and fishing exhibitions, the museum shows life in the old market town, including the city's development as a commercial, seafaring, and fishing village. Experience the story of when the city was the primary passageway to Funen in the Middle Ages; when the town was home to one of Denmark's largest fleets of sailing ships in the late 1800s; and learn about fishing on fjord and strait. You can also see various ship models exhibited, each with a connection to Skælskør and with effects brought back from distant countries by the seafarers. All accompanied by exciting stories.
Every year, a special exhibition is made based on Skælskør's local history.