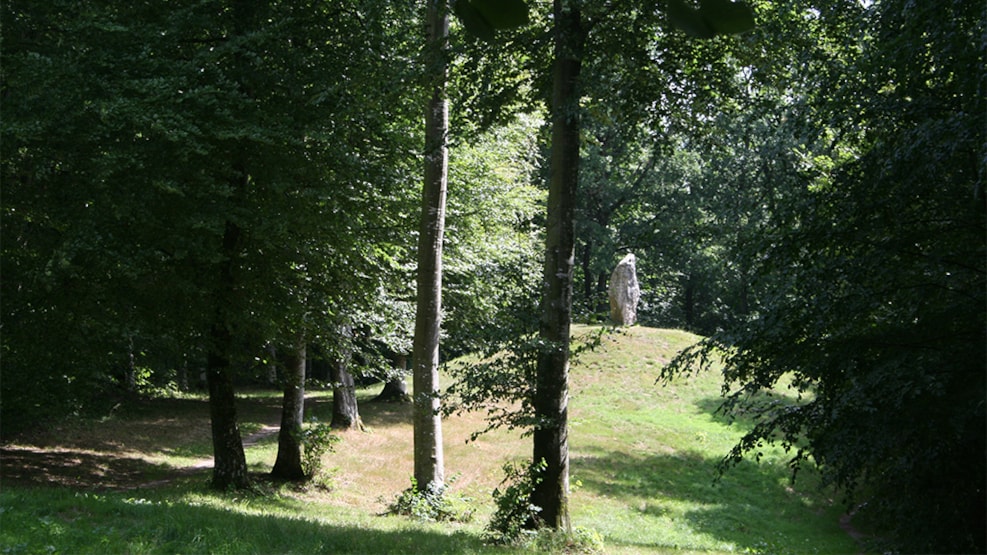 Skibelund Krat
Skibelund Krat is today a monumental park. The location was established in 1865 after the loss of Southern Jutland to Prussia and was used as a gathering place for celebrations.
Today, it features memorials to Danish personalities including Ludvig Schrøder, Poul la Cour and H. D. Kloppenborg-Skrumsager. Following the erection of the first memorials many more soon followed. Today, there are 22 memorials at Skibelund Krat. The most popular is "Modersmålet" (The Mother Tongue) and "Magnusstenen" (The Magnus Stone).
Skibelund Krat bears witness to the longstanding efforts to reunify Southern Jutland with the Kingdom of Denmark. 2015 marks the 150th anniversary of the first Danish Constitution Day speech held at the park.
The monumental park is located in an old oak thicket on the steep valley slopes of the river of Kongeåen. The area also has woodlands of beech trees.
At Hotel Skibelund Krat right next to the thicket you can fetch a leaflet that describes the memorials. There is also an information board at the northern entrance to the area.
Skibelund Krat is owned and maintained by volunteers of the Skibelund Association.
Distance
Hiking route The Ancient Road Hærvejen 0 km
Cycling route The Ancient Road Hærvejen 0 km