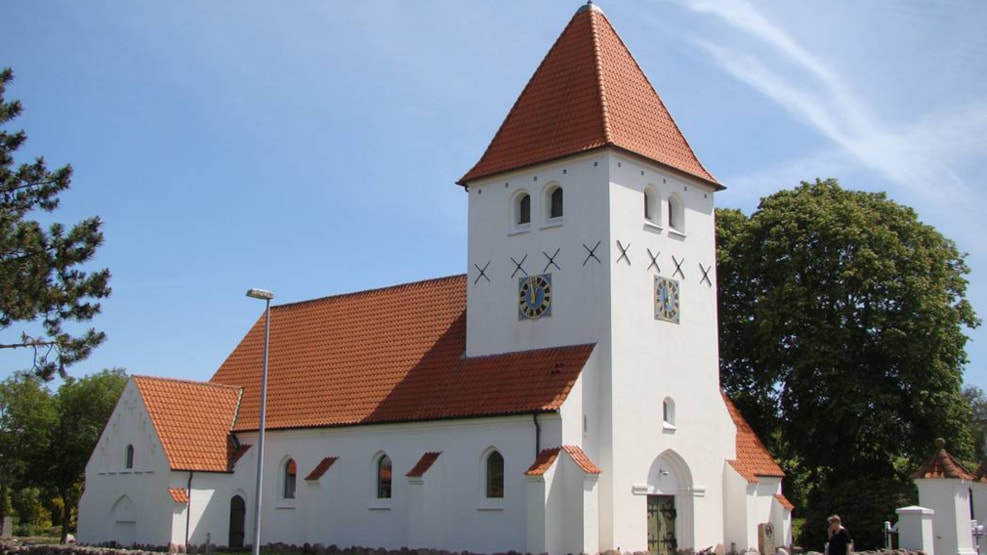 Skt. Ansgar Church in Bramming
The cornerstones of Skt. Ansgar Church was laid in July 1914, and already in December 1915 the church was ready for consecration.
The church was designed by Harald Lønborg Jensen, he had specialized in drawing churches in the style of the old village churches, but each with their own character.