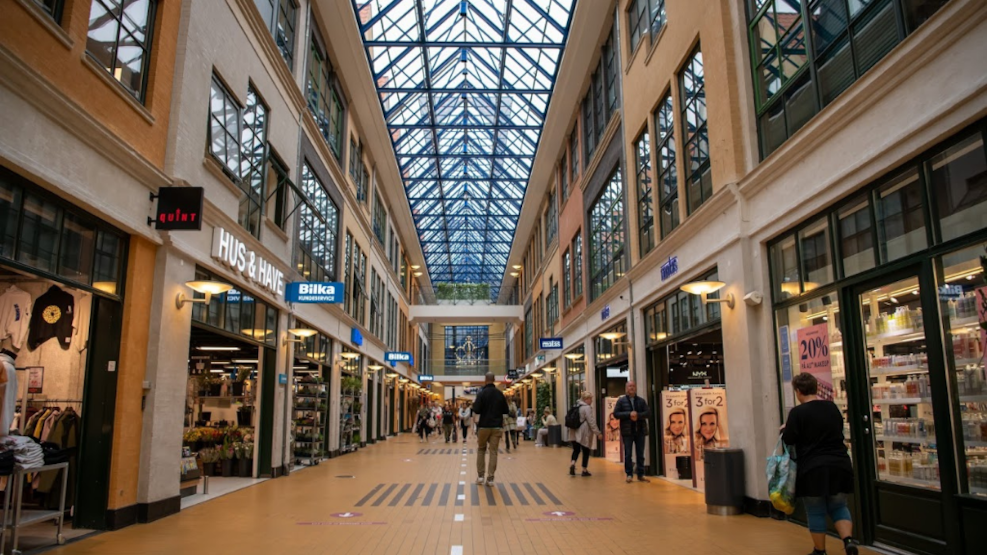 SlotsArkaderne shopping centre
SlotsArkaderne is perhaps Denmark's most beautiful shopping centre, architectural adapted to the historic centre of Hillerød.
SlotsArkaderne houses 60 stores under the same roof yet have a nice and intimate atmosphere. The interior is designed with small squares and cafes that have free wi-fi.
With the main entrance from Slotsgade pedestrian street, SlotsArkaderne is located in Hillerød, within walking distance of Frederiksborg Castle, The Baroque Garden and the Castle Lake.
SlotsArkadene's parking garage is open 24/7 with 1,100 parking spaces. The award-winning architecture is designed by the architects Ulrik Plesner and Dan Wajnmann. SlotsArkaderne opened in 1992.