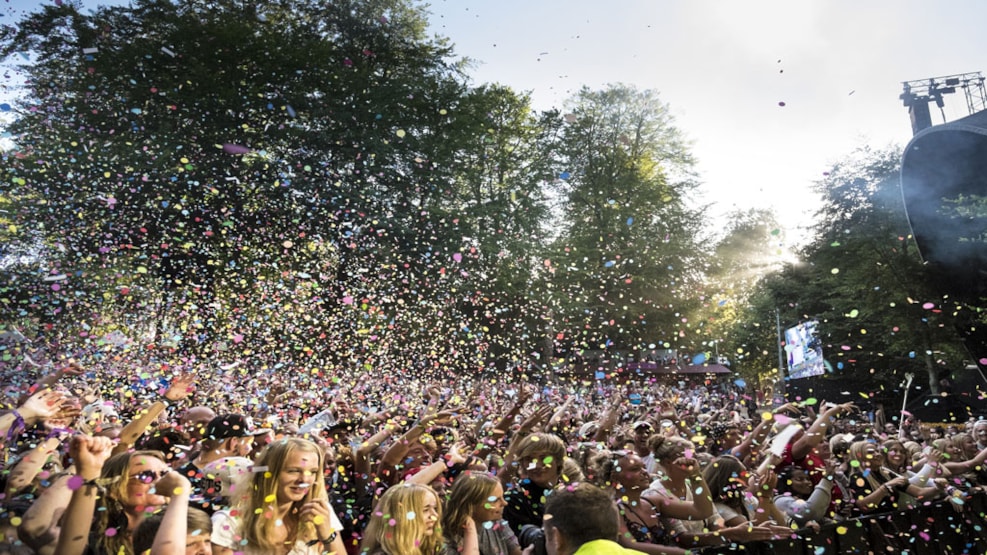 Smukfest
Smukfest, also known as Skanderborg Festival or Denmark's most Beautiful Festival, is a Danish music festival that takes place every summer during the second weekend of August in the beautiful beech forest "Skanderborg Dyrehave".
2024
In 2024 you can look forward to experience Sam Smith, who is the first name to be published. 
Music and various happenings take place under the beeches and by lakes nearby, hence the name "Denmark's most Beautiful Festival". In recent years, the festival has often been sold out.
Smukfest - Denmark's most cozy festival
Denmark's most festive, cozy and magical festival where you can experience excellent music (both international and national), delicious festival food in the various theme stalls and a unique comraderie that is palpable from the very first moment.
The festival's mascot is FestiWalther, who is a music loving forest troll born on July 5th 1579 in the beech forest of Skanderborg, and the idea for the first festival came to on July 5th 1979 - on Walther's 400 year birthday.
You can read more about the festival and see the music schedule here.
See what others are sharing on Instagram