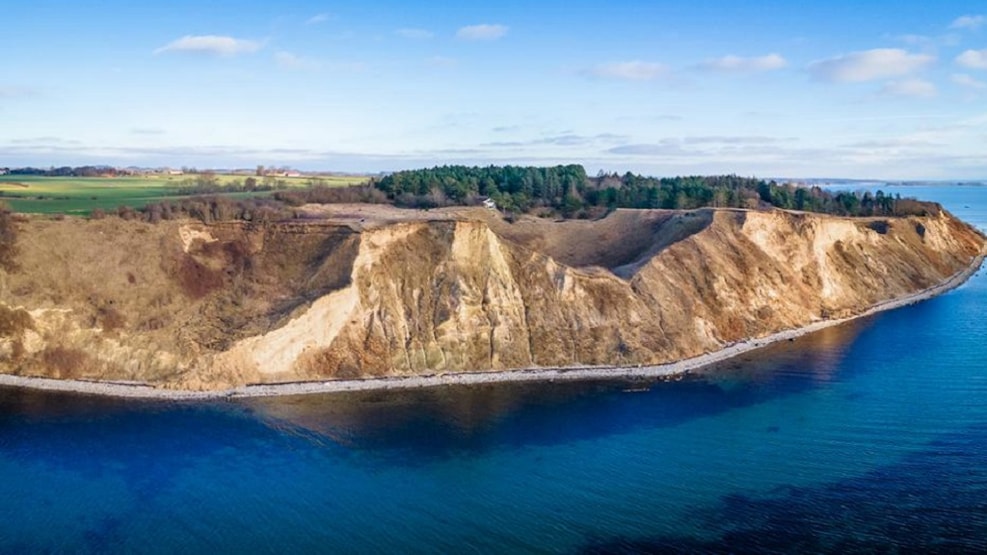 Sønderby Klint
Sønderby Klint is almost 30 metres high and was shaped by glacial deposits during the Ice Age, all of which are calcareous.
The cliff is characterised by numerous springs, steep and barren faces and slopes in the process of being eroded and collapsing, as well as fairly stable grass and plant growth and thicketed hillsides and valleys.
The flora is very varied here and also includes many rare species. Sønderby Klint is also a good location for stone and amber collectors.
At high tide, it may be impossible to get around the cliff.