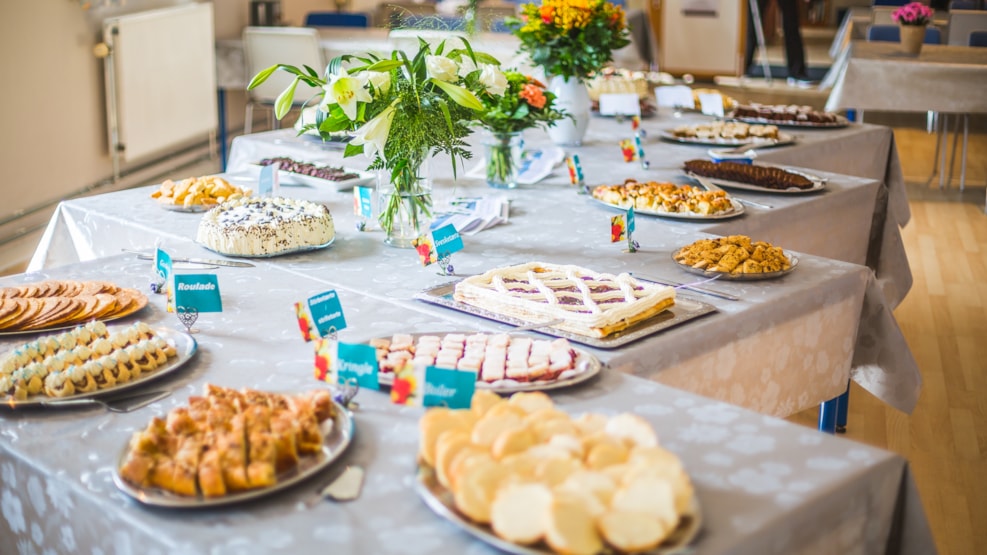 Southern Jutland Cake Festival
Denmark's sweetest cake festival
Saturday 29 April 2023 is all about cake, when Sønderjysk Cake Festival focuses on the special Sønderjysk baking traditions. It will be a day with lots of cake, stories, recipes, music and competitions – including the Danish layer cake championship – with a South Jutland twist.
- With a ticket to the Sønderjysk Cake Festival, you get a cutting card for 21 cakes
From the Sønderjyske Kaffebord.