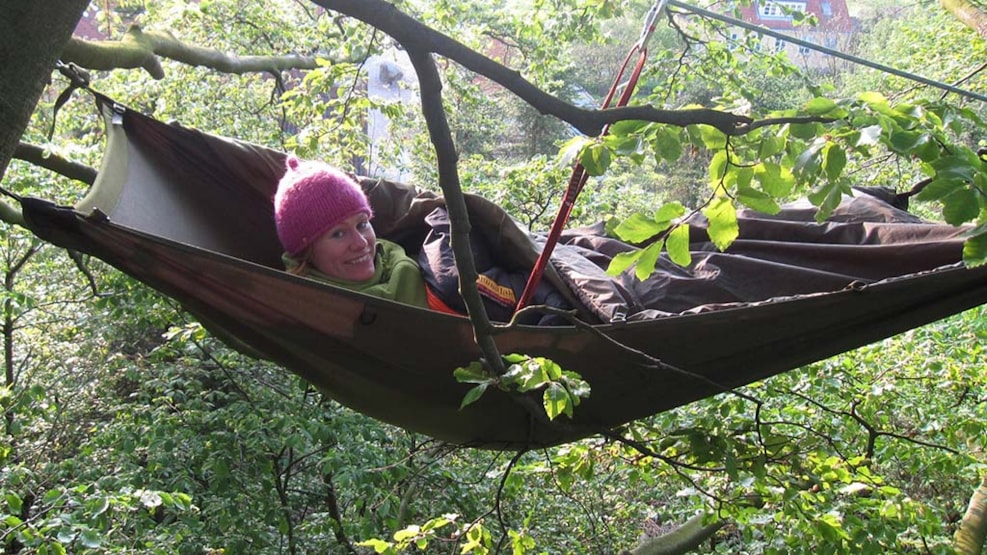 Spend the night in the treetops - sleep soundly under the leafy canopy
Spending the night in the treetops is an activity for those who want to try something a bit different. Here you get a close view of the woodland animals in the quiet of the nighttime hours. From about 1012 meters up you have a fantastic woodland view straight over the beautiful Little Belt. A night in the treetops with Klatretræ.dk starts with comprehensive instruction in tree climbing, after which we make camp in the treetop.
Dinner will be prepared over an open fire on the beach where we can enjoy the sunset and firelight. When we are ready, we will retire for the night and ready for the serenity of a night's sleep in the treetop canopy.
Breakfast is served with our feet on the ground after which we say goodbye after an unforgettable experience.
Practical information
Bring a warm sleeping bag and sleeping mat, warm clothes and sturdy shoes
Group size:
Max 4
Prices from:
DKK 1400,- per person
Prices include: All equipment, climbing and one night in a hammock/net in the tree tops.