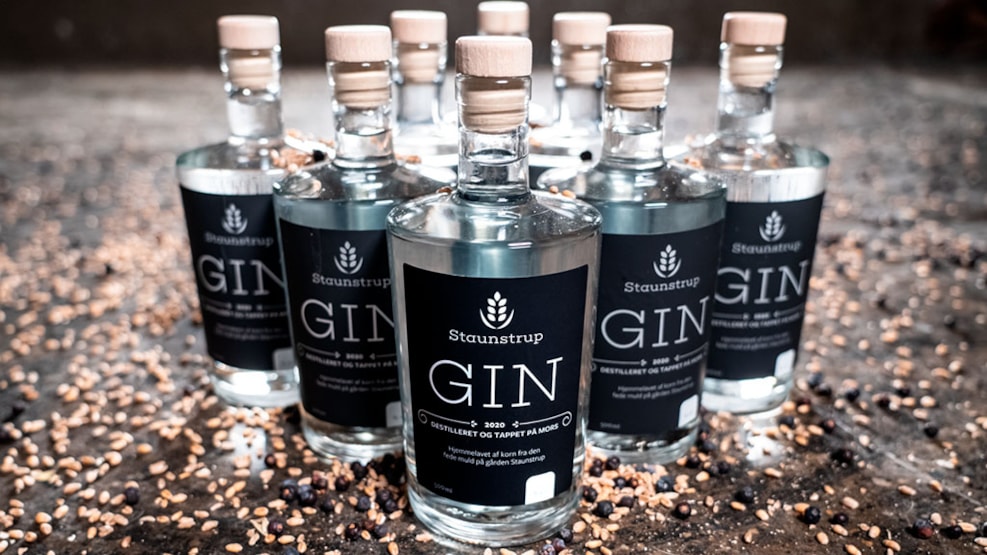 Staunstrup Distillery
In 2020 there was released a new gin. Home-made from own grains that are cultivated in the fat soil on a Staunstrup farm on Mors.
Niels Clausen is a farmer. And a bon vivant. And a gin-man. Niels Clausen plants, grows and harvests cereal himself on his own fields.
The raw alcohol is distilled and produced of his own cereal. Staunstrup Gin is the first product of the long bottle-line that are on their way to the market. And it is ready to be served as a before-dinner-drink, dinner-drink, after-dinner-drink and is in general good for mixing other drinks and cocktails. Likewise gin, which is made from the farm's own grains, also a whiskey is on its way to the market, made from the farm's own barley.
Together with Café På Herrens Mark and Limfjordens Hus in Glyngøre, there are also being produced Limfjords GIN and Limfjords Aquavit – with beach herbs and dill, grown locally on Mors.
Kind Regards and Enjoy – from Staunstrup Destilleri!