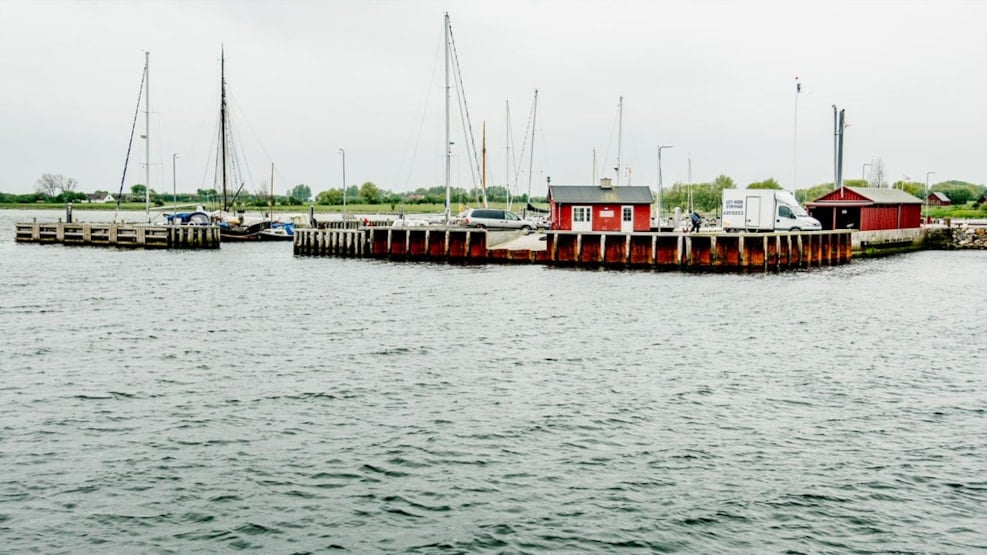 Strynø Harbour
Enjoy peace and quiet and a genuine island atmosphere in this beautifully renovated harbour.
The harbours depth of 2.5 -3m ensure that even large boats can call in here.
Modern harbour facilities
Not so long ago Strynø's old harbour was looking rather worse for wear and was very cramped. However some dedicated local inhabitants managed to raise millions of kroner in funding - largely thanks to a significant donation from the A.P. Møller Fund - for renovation. In the summer of 2009, the new harbour, twice the size of the old, was officially opened.
In the modern service buildings you can find toilets and showers as well as kitchen facilities including a sink and hotplates. Close to the harbour there is a children's playground, a lounge for sailors and a "hyggelig" outdoor grill.
Shopping
The village of Strynø is 1km from the harbour. Here you can find the local grocery and a number of charming cafés. The island's  maritime museum - the Øhavets Smakkecentre - is only 400m from the harbour.
Maritime and Natural History
Make sure you visit the Øhavets Smakkecentre which is just 400m from the harbour. See exhibits that tell you about the wildlife and nature of the South Funen Archipelago, its cultural history and learn more about how the locals used to sail around islands in different types of dinghies.
The Øhavets Smakkecentre is a fun and exciting attraction for all the family. The centre also arranges tours, seal safaris, SUP-board hire and has a café.