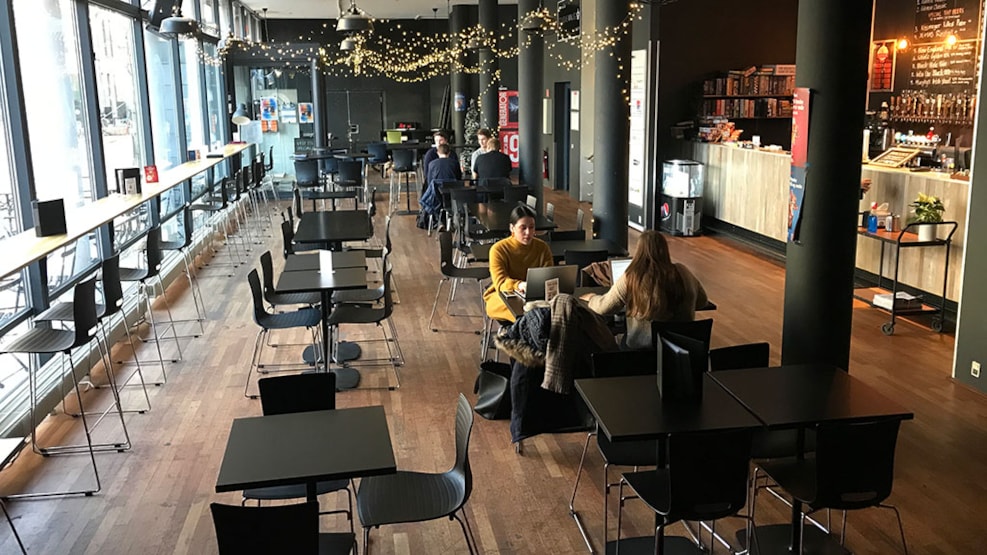 Studenterhus Odense - Meeting Place
You will find Studenterhus Odense in the Brandts area. We offer cozy rooms suitable for everything from conferences, parties, seminars, lectures, meetings, etc.
Our facilities include 4 rooms:
- Rooms on the ground floor with large bar and large stage for a maximum of about 120 people depending on event type.
- Rooms on the ground floor with smaller stage / podium and smaller bar for a maximum of app. 60 people depending on event type
- Large room on the 1st floor for max. 100 pers.
- Smaller on the 1st floor meeting room for max. 10 pers.
All rooms are nice and bright and have IT + AV equipment and WIFI (fibre-optic broadband)
Both stages have professional lighting and sound equipment that meets any needs.
Close by the Student House, you will find both the Amphitheater and Munke Mose, in case of need for outdoor activities and / or a walk.
We offer full catering for your event as needed.
Everyone is welcome in the Student House and you will experience an informal and nice positive atmosphere.