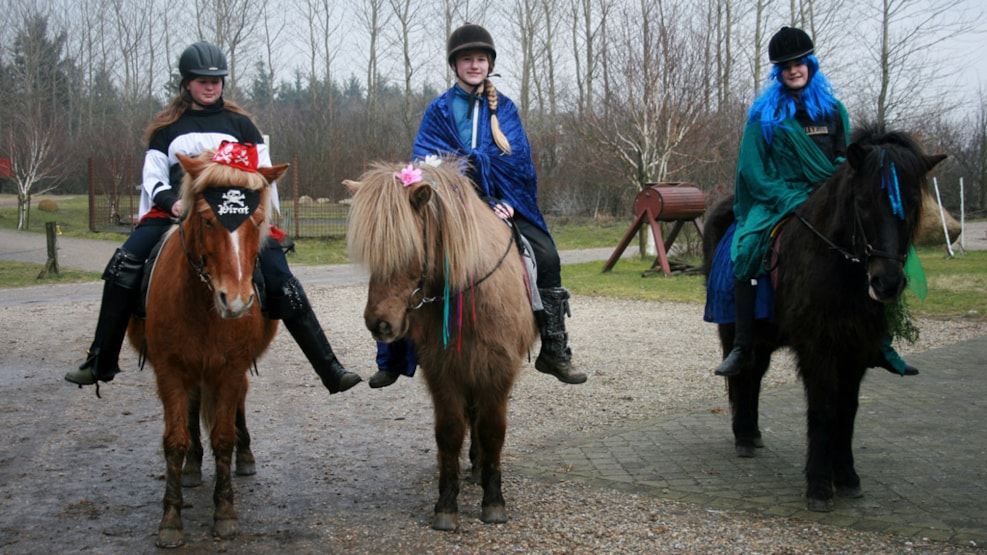 Stutteri Vestmose
Stutteri Vestmose is located in completely unique scenic surroundings close to the West Jutland village Ho. Here you have the opportunity to experience nature on horseback surrounded by plantations and wildlife together with those you care about no matter level.
Stutteri Vestmose is an icelandic horse stud farm located only 1 km from the village Ho close to the holiday area Blåvand. The farm is surrounded by tall conifers and large horse fields, where the horses enjoy life. Behind the Stud is a square kilometer-large plantation close to nature with a rich wildlife.
Here it is interesting to explore nature on horseback. That is why Stutteri Vestmose offers riding tours and teaching for all levels and ages. The goal is for the rider to have a good time and get in touch with the horse. Therefore, Stutteri Vestmose tries to find out which horse best suits the individual rider.
At Stutteri Vestmose you will find approx. 50 Icelandic horses, and a well-kept facility.
In addition, Stutteri Vestmose also offers boxes and fields for your horse or pony, so you can take your horse on holiday.