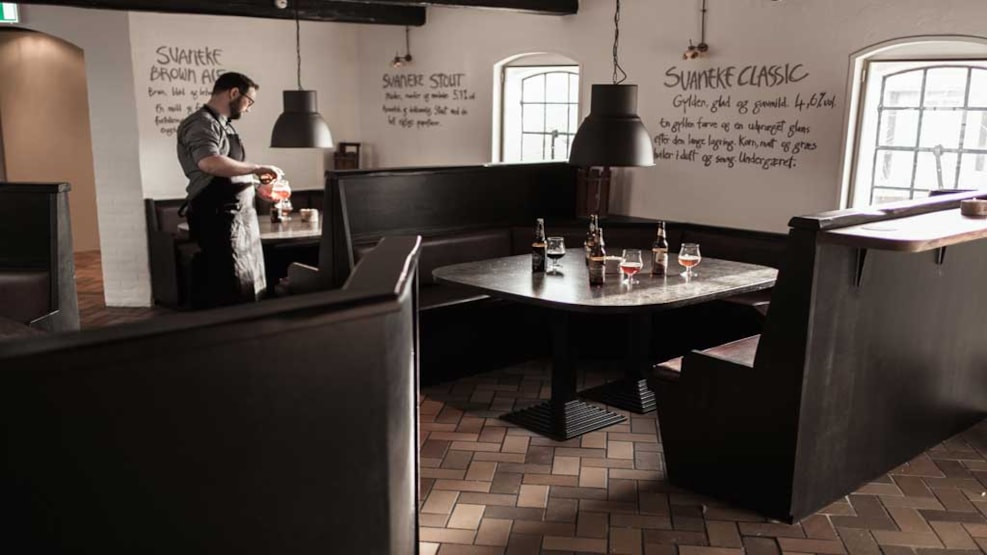 Green Experience
Svaneke Bryghus
Svaneke Bryghus Restaurant brings the best local produce to the plates of over 80,000 visitors a year, from all over the world.
Yet we're never too busy to help you choose from our custom craft beers on tap, many of which are only brewed once.
And there's always time at Svaneke Bryghus to chat about our two favourite subjects: beer and food.

Svaneke Bryghus Restaurant is open for you every day, all year round.