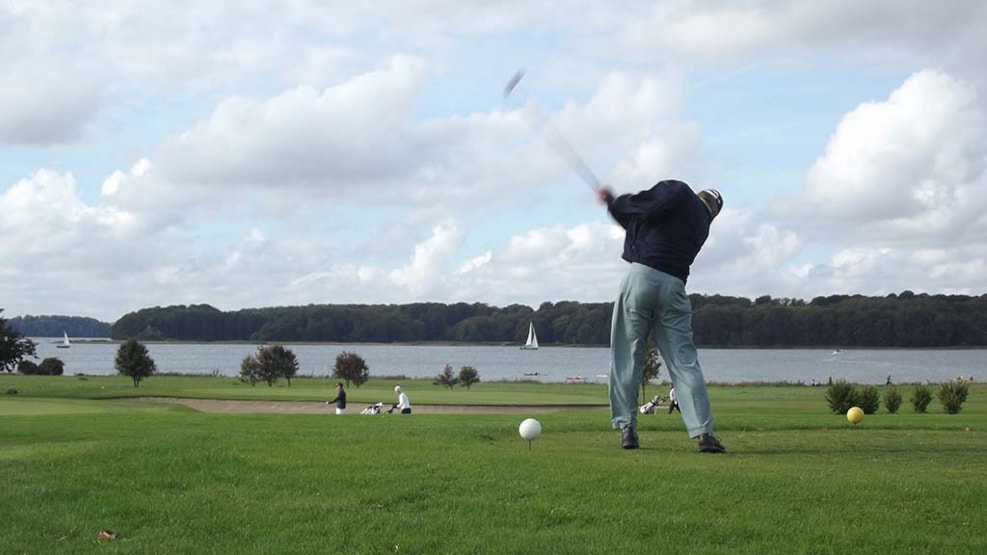 Swing by and try golf
In the beautiful surroundings of the Lillebælt Golf Club our instructor will give everyone an introduction to the game. There will be an opportunity to try our practice course before the game on our par-3 course begins. If you have more time, you are welcome to another round of golf
If time is short, there is a shorter program lasting 1½ hours where we go through the more important elements of the game and finish with a putting competition on our lovely putting green that has a fantastic view over Fænø Sound.
Whether you are having a meeting, conference, family gathering or are with a group of colleagues or friends, we can arrange fun outdoor activities for you to share
Practical information
Practical clothes and footwear
Meeting Point
Golfklubben Lillebælt
Østre Hougvej 130
DK-5500 Middelfart
Prices from 
DKK 150,- to 200,- per pers.
Duration
 2½ hours (approx.)
Prices include
 Instruction, equipment hire, golf balls and unlimited play on the par-3 course.
Catering can be arranged on the course.
There is also a restaurant if you fancy a good lunch or a cold beer.
Group size
 4 - 40 pers.
Book the day before between 10am-1pm.