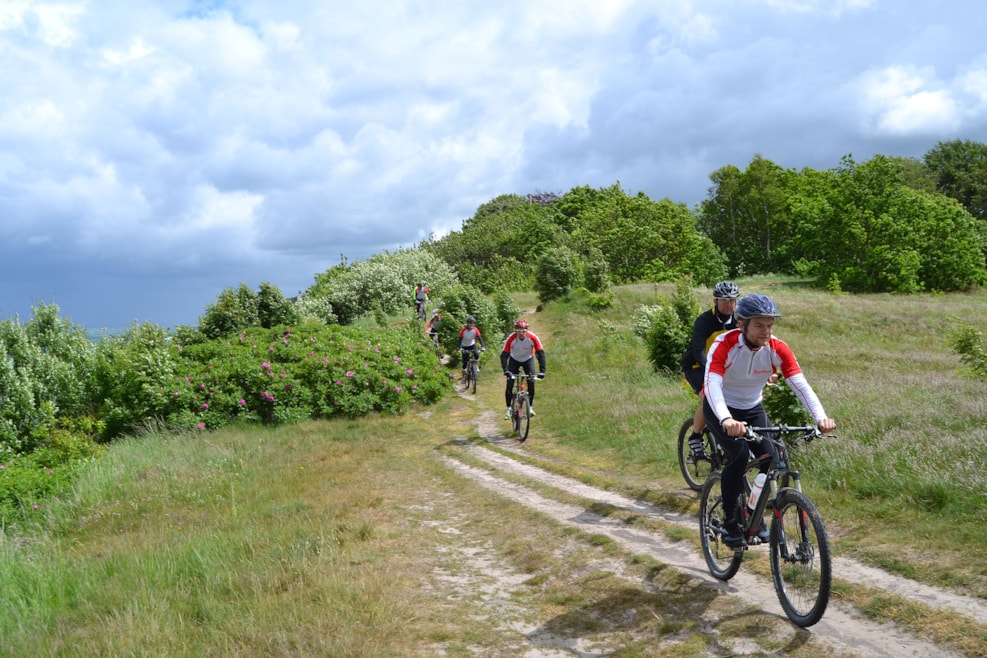 Teglstrup Enclosure Mountain Bike Rute
Explore the beautiful and wild nature of North Zealand with this exhilarating mountain bike route, suitable for beginners and experienced cyclists alike.
Teglstrup Hegn and Hellebæk Forest form approximately 1000 hectares of forest area with 500-year-old oak trees and grassland. This area of outstanding natural beauty is perfect for either walking and cycling, whichever you prefer. Along the way, you'll also encounter grazing cows and stunning lakes.  
The track in Teglstrup Hegn is located very close to Helsingør. This distinctive terrain is part of the Kronborg State Forest District, defined by parallel hills running into each other. You do need to be mindful that the land is dotted with small lakes and marshland, but the 14 km cycle route should help you avoid any such pitfalls.  
The MTB route also stretches through evocative and atmospheric forest, filled with conifers and beautiful beech trees. And you don't have to worry about getting lost, because the trail is clearly marked with blue arrows on trees and signposts.  
Working with nature 
The Danish Nature Agency has been particularly mindful of preserving the natural beauty of the wild terrain when constructing the route, which is unidirectional and runs clockwise, but they have added to the visitor experience by building various land features that make the cycle route more challenging for those who want to push themselves.  
But if you don't want to push yourself, this route is also perfectly suited for families who just want to experience the glorious Danish nature at their own pace, with the gentle breeze in their faces as they roll along.