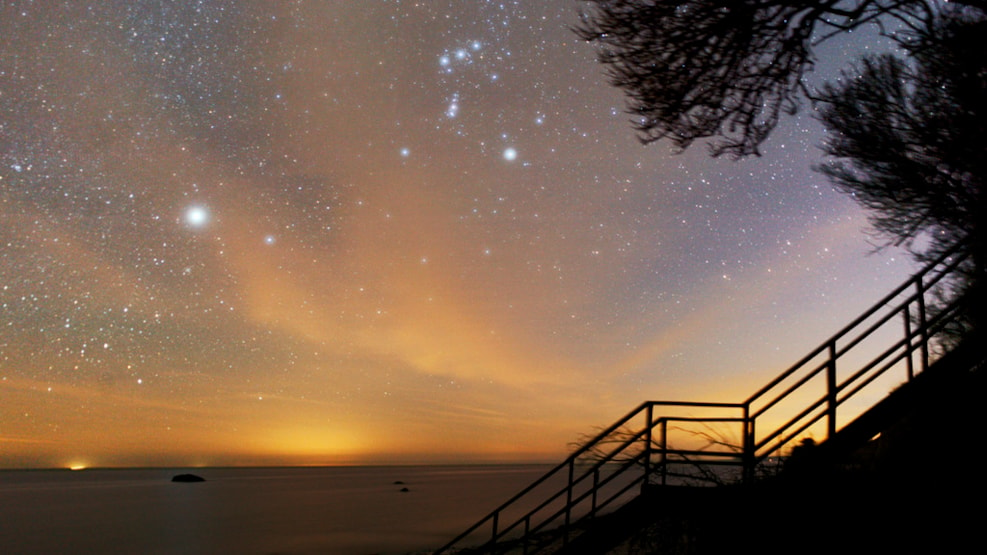 Tiendegården Møn - Dark Sky
Experience Dark Sky at Tiendegaarden on Mon!
"Accommodation with soul and charm" is the title of our lovely B & B near Møns Klint. For more than 50 years we have welcomed guests from far and wide, and many returns again and again. Yellow cornfields surround the place, there are no neighbours for miles around and it is a very peaceful and comforting place to be. 
Tiendegaarden has been part of the active working group on getting Møn certified for Dark Sky. In parallel, they have offered Dark Sky stays for many years, and there is ample opportunity to experience the night's darkness all year round on the farm's grounds.
At Tiendegaarden we offer the following Dark Sky stays:
• Dark Sky Mon - read more and book here
• Sunset, Stars & Candles 
• Moonlight trip for two 
Of course, we recommend the dark time for Dark Sky stays, ie in the period from August to May where the sky is darkest - but we are open all year round.
It is also possible to book a night guide, read more about it here.
Tiendegaarden also offers Camøno walks which can be combined with Dark Sky.
Read more on the website www.tiendegaarden.dk and at www.darksky-bb.dk