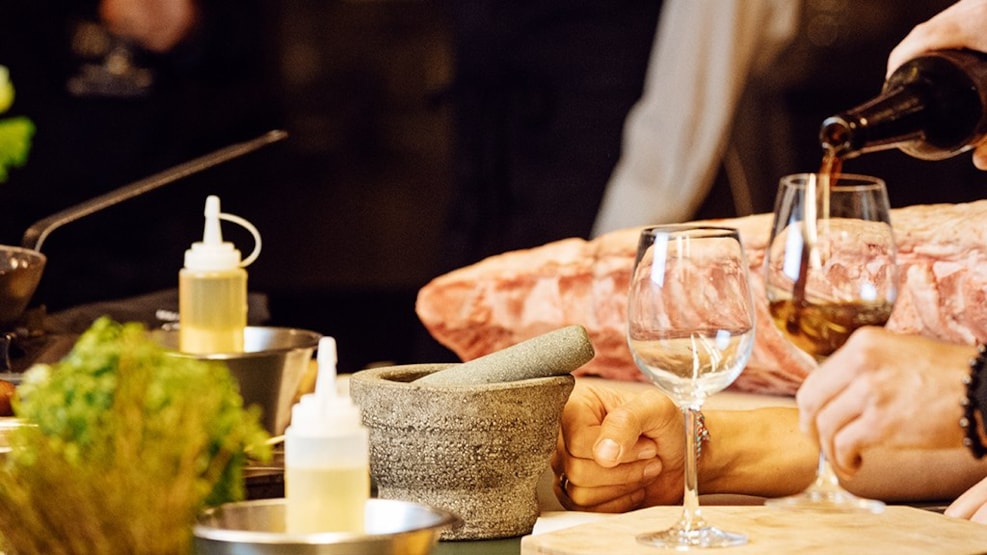 Timm Vladimir's Kitchen
At Timm Vladimir's cooking classes you can experience, learn and cook everything from New Nordic food to 'Beef and Beer', cocktails or French temptations
When arriving in a new country, it is fun to experience and learn about a whole other culture. How do they live? What do they eat? A way to get the food culture under your skin is to take a cooking class, and that is what you can do at Timm Vladimir's Kitchen. Here you cook with wine in your glass, ingredients are measured and the potatoes peeled. Everything is prepared and ready for you. You just need to learn, cook and 'hygge'.
The concept at Timm Vladimir's cooking classes is all about having fun. It is not a competition and it is not about being the best. It is about getting some kitchen experience in an ambitious but relaxed and informal atmosphere. On their website, you can choose between many different cooking classes. Learn how to make New Nordic food or Scandinavian gourmet with local ingredients, how to shake the perfect cocktail, participate in a beer and beef night and many more.
The owner Timm Vladimir is a double Masterchef winner, cookbook author and tv host, and when he is not the instructor of the cooking class, other passionate cooks, food writers or food enthusiasts are there to give you a good time and pass on their food knowledge to you. Tickets can be bought on their website, and if you are looking for a group event, you can also book a private cooking class.