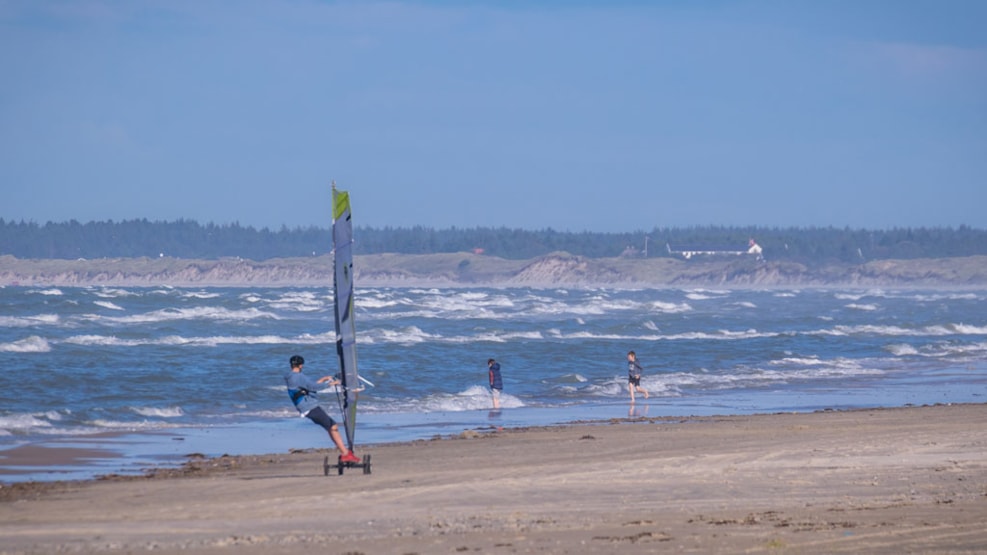 Uggerby beach
A few kilometers from Hirtshals Uggerby Beach is located and is the widest beach in our area. The beach is a perfect place for families with children and dogs are also welcome.
The beach in Uggerby is a sand beach with lots of room and is suitable for children. The beach has for a while been the widest beach of our area and are located between Kjul and Tversted beach.
By the road down to the beach you will find running groundwater which has formed a small beach lake and wet areas. This area has a very rich plant and wildlife.
At the beach dogs are welcome. From October to March the dogs can run free without leash but from April to September the dog must wear a leash.
Behind the beach you will find Lilleheden and Uggerby dune plantations. This means that you can easily hear the woods and birds from the beach.
The beach has various facilities such as toilet, drinking water, information board, swimming flags, first aid equipment and life guard equipment. 
Always remember to respect other visitors on the beach and please take your garbage with you when you leave. At the beach you will find garbage bins.
Cars are allowed on the beach.