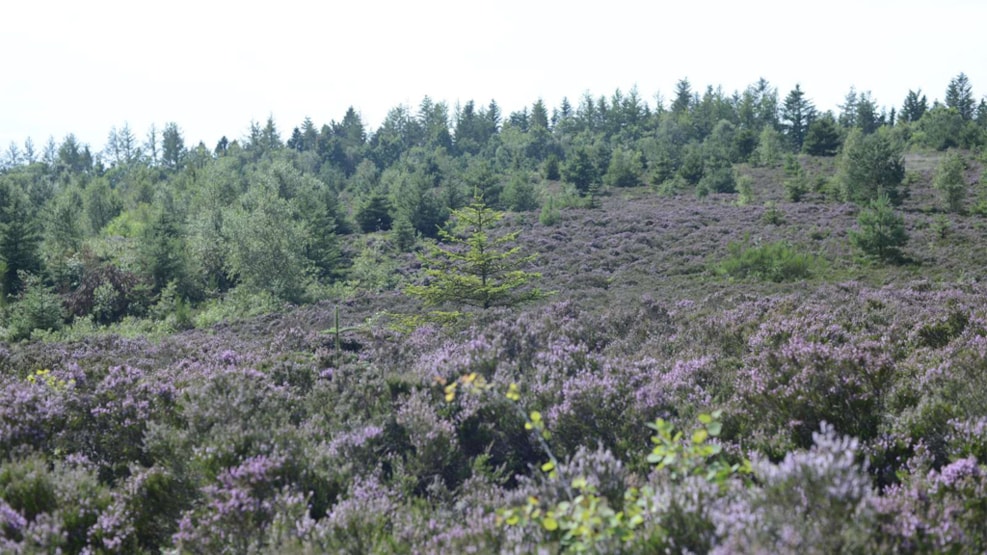 Ulvedalen at the plantation Bjørslev
Only few places in West Jutland offer you the view of a gorge like Ulvedalen in the plantation Bjørslev Plantage. Just a few steps from the parking area, you can enjoy the grand view over landscape formations, which ice and melted water created about 130,000 years ago.
And in the horizon, wind mills now characterise the landscape. Bjørslev Plantage shows how man and nature shaped the landscape.