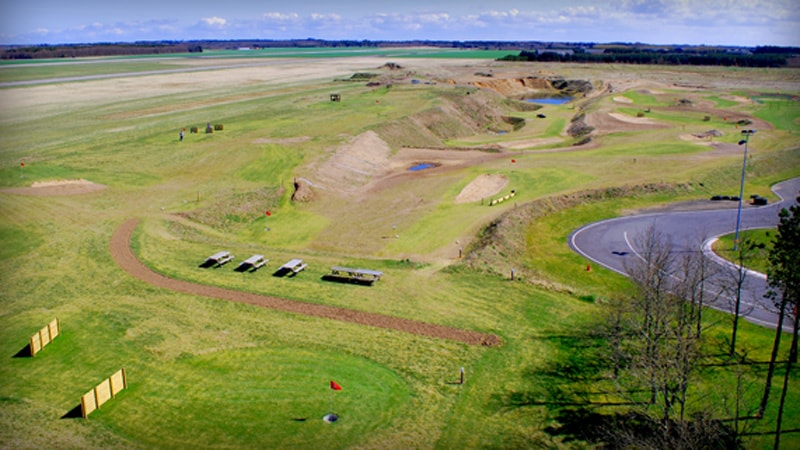 Vandel Football Golf - Good 18-hole soccer golf course close to Billund
Only 10 minutes' drive from Billund, you can try the exciting sport: football golf. Football golf is a fun combination of football, golf and mini golf.

Vandel Football Golf is situated in beautiful surroundings at the old Vandel Airfield. At Vandel the 18 holes are spread out over different height levels to challenges even the practiced football golfers. Here the whole family can have a lot of fun.