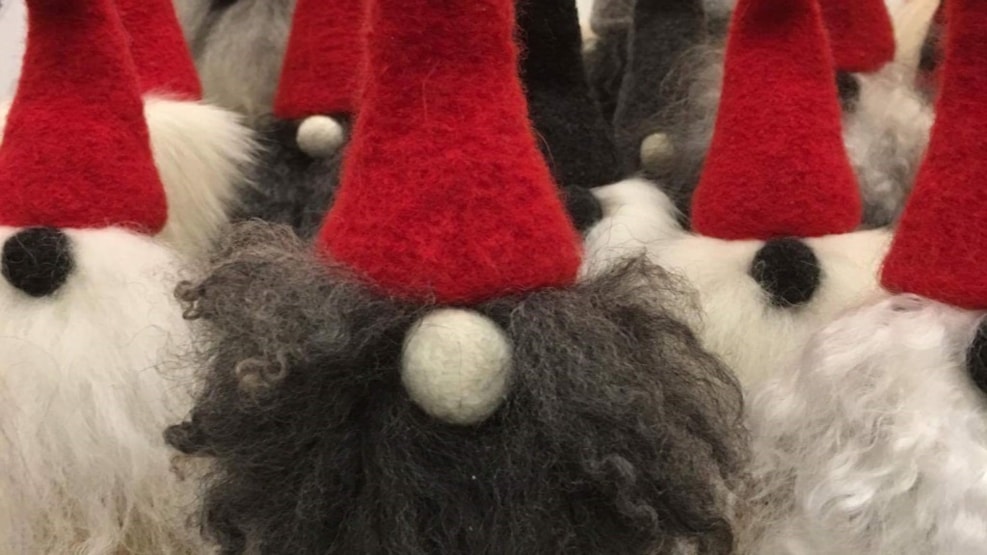 Vesterhawsnissen
All gnome/strolls are handknittet, feltet and shaped by Mette whom applies a beard made of sheep skin, fox or other longhaired animals.
Tommy makes a foot made of the unprocessed driftwood that we find at "Vesterhavet" which makes all of the gnomes/trolls very unique.
It is also possible to create at gnome/troll to your liking in colours that matches your desires.
Opening hours - most Sundays in November and December 10am - 4pm (except Dec. 10th. )