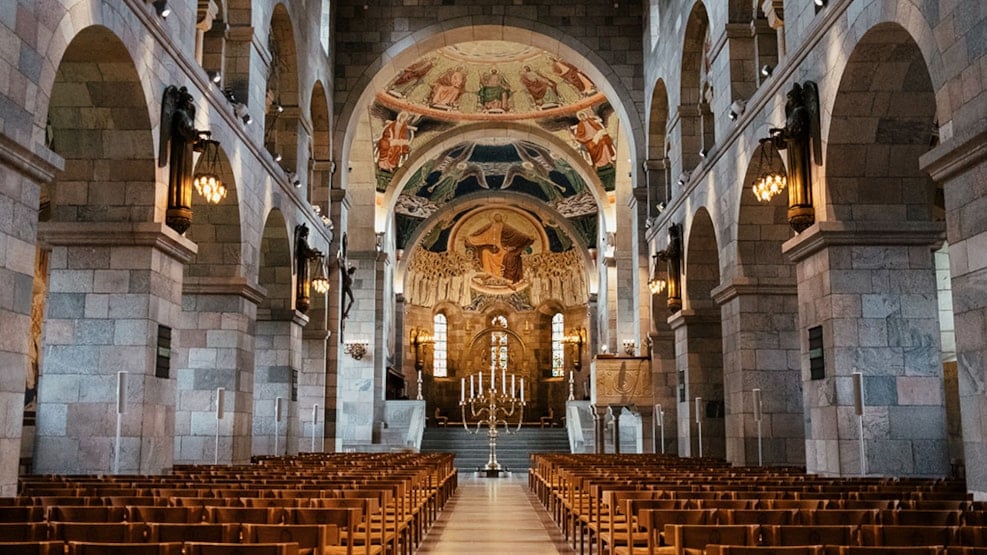 Viborg Cathedral guided tour
Experience Viborg Cathedral, which with over 100,000 annual visitors, is the largest attraction in Central Jutland. The history of the church begins in the medieval crypt from 1140, while contemporary art adorns the interior with a magnificent picture Bible - 84 paintings by Joakim Skovgaard.
Join a guided tour through one of Denmark's most beautiful cathedrals - Viborg Cathedral. The history of the church dates back to around 1060 and has undergone several renovations and restorations. One of the newest additions is the church's bronze door, created in 2012 by Maja Lise Engelhardt.
Book a guided tour throughout the year at kirketjener@viborgdomsogn.dk or call +45 87 25 52 50, Tuesday to Friday from 11:00 AM to 1:00 PM. Please note that tours may be subject to changes due to religious services.
Read more about Viborg Cathedral.
See what others are sharing on Instagram