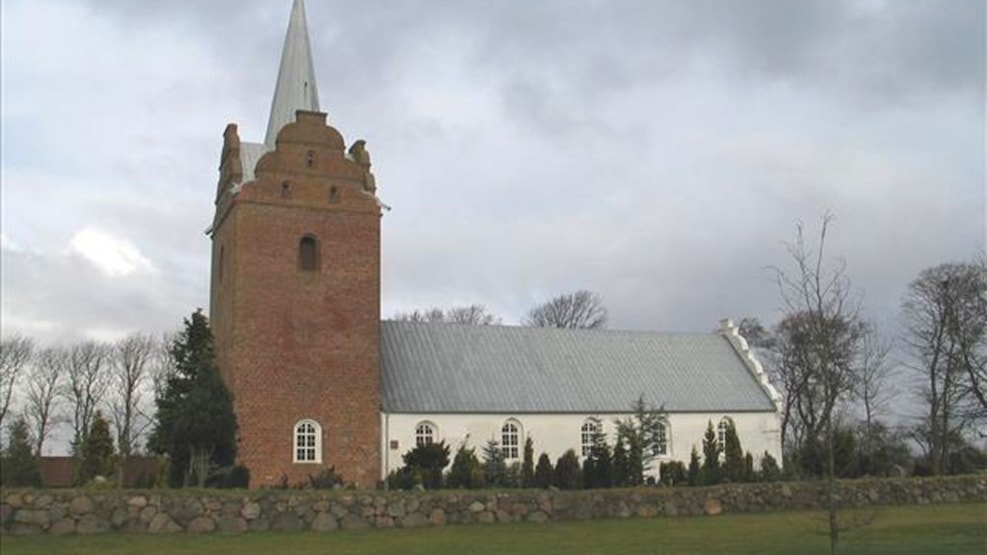 Visby Church
No one knows when the first church was built in Visby. It was demolished by Peter Rantzau in 1590 and replaced by the present church. Perhaps the old church was made of battle stones, as there are battle stones in the east gable. At the time when the present church was built, it was not common to build a new church, and it was not built in the beautiful style of the time.
The armory on the south side has now disappeared. The tower was wide and measured 64 square meters in ground area. It was 43 m high or higher than up to the Round Tower's wall wreath. You could see the tower out on the North Sea.
Inside the church there are many well-preserved things, e.g. the altar table, the altar board, the baptismal font, the pulpit, the gables of the noble chairs with the arms of Peter Rantzau and his wife and the gables and doors of the chair seats. On some of the things mentioned there is fine wood carving.
In 1924, some frescoes were discovered on the wall, which have now been whitewashed over. The paintings depicting the 12 apostles were poor and too expensive to restore.