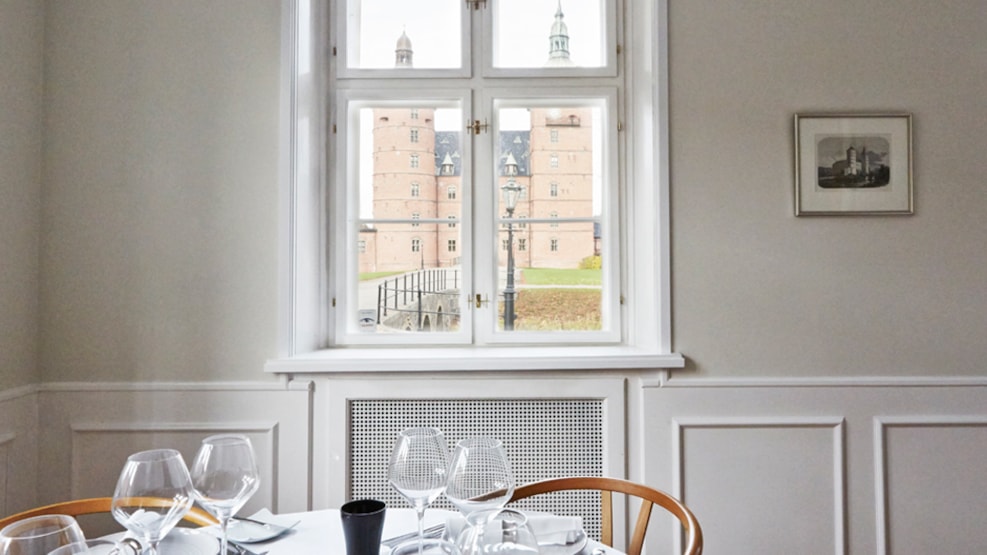 Wedding at Vallø Castleinn
Vallø Slotskro is a neighbour to the castle Vallø Slot, only separated by a moat, in a setting straight out of a fairy tale.
The inn Vallø Slotskro is just 5 km from the beach, 8 km from Køge, 5 km from Køge Golf Course and about 15 km from Stevns Klint. The area boasts amazing countryside scenery and is certainly worth a visit. Many leisure activities are also available within a short distance. The distance to Copenhagen is about 45 km by car, and it's about 60 km to the airport.
White Guide Denmark and the Danish Dining Guide have both recommended Vallø Slotskro.
Idyllic setting and local products.
The setting at Vallø Slotskro could hardly be more idyllic, with the moat, Vallø Slot and lush, undulating fields just outside the door. In the evening you can choose between 3-6 dishes on the menu which change every month to reflect seasonal ingredients. The cuisine features local ingredients such as strawberries, potatoes and vegetables which are sourced from the nearby farm Klippingegaard. Naturally, there is a wine pairing to match the cuisine, but you can also choose to dive into the huge wine list which boasts over 800 wines and is focused on the classics with an emphasis on French vineyards.
Vallø Slotskro is a popular destination for weddings and other celebrations. The inn has three banquet rooms of different sizes which can accommodate parties from 10 to 120 persons in the same room.
The inn also has 11 beautiful rooms.
Vallø Slotskro – with a view to a great experience.