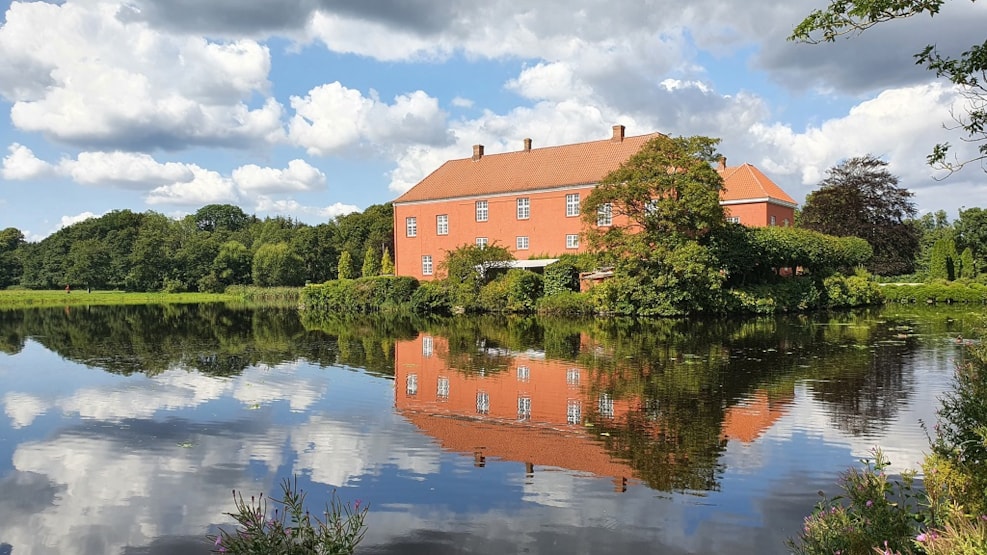 Willestrup Estate
The Estate can only be seen from the outside.
Willestrup Estate can be seen with its red brick walls, mirroring in the small lake between the beautiful old trees. Axel Juul af Lilie-Juulerne was the man behind the Estate. When he inherited the estate from his father Søren Juul, it was very modest and Axel Juul managed to make a large and considerable.
Axel quickly began the improvements of the fields, forest and rest of the property and bought Krobkær meadow and kirkeskoven northwest of the estate. His idea was to build brand new buildings, because he didn't want to settle for less, so he found a place north from the stable house where he decided to build the new estate.
The estate was inherited until 1721, where Frederik Juul dies and his widow owned the place until 1725, where she sold it to her brother in law Frederik Sehested who died the following year. His widow put it in her testament to her daughter Else Margrethe and her husband Verner Rosenkrantz til Krabbesholm. At that time Willestrup was old and needed change. Verner Rosenkrantz made improvements on the inside of the estate, which is the same look that still stands today.