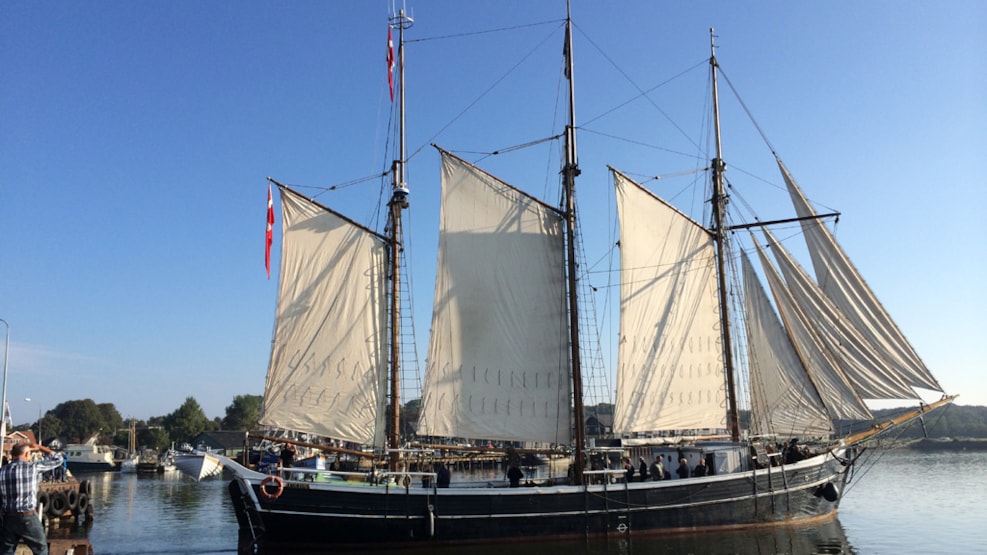 Wooden Ship Race – Around Limfjorden
Nykøbing Mors is the capital of Mors and is once again the port of entry, when the largest wooden ship race in the Nordic countries, Around Limfjorden, begins. On September 12th, more than 65 impressive wooden ships arrive at the harbor in Nykøbing – a beautiful sight.
This day, the harbor in Nykøbing is transformed into a true marketplace with several different stalls. In addition to experiencing the great ships visiting the harbor, locals will proudly exhibit their beautiful, old vintage cars, making the atmosphere spread.
Moreover, Nykøbing is home to several interesting attractions, such as Dueholm Monastery, the Danish Foundry Museum, Morsø Public Library, and the beautiful park, which are all worth a visit. As usual, the charming pedestrian street will be full of life and the perfect place for you to make a good bargain.
If you want to explore the rest of the island and visit some of the many other attractions, you can rent bikes and electrical bikes at Morsø Tourist Office, situated on the harbor.
Program
Thursday, September 10th
12.00: The food stalls and the rest of the market stalls open.
Big tombola. Chances of winning great prizes sponsored by local businesses.
14.00-17.00: The great wooden ships call into Nykøbing Mors Harbor.
Locals exhibits their beautiful vintage cars.
16.00: The last ship is expected to arrive.
Friday, September 11th
9.00-9.30: The ships leave Nykøbing Harbor and make for the island Fur.
We wish them a pleasant journey and wind in their sails.
See the program for Round Limfjorden here.