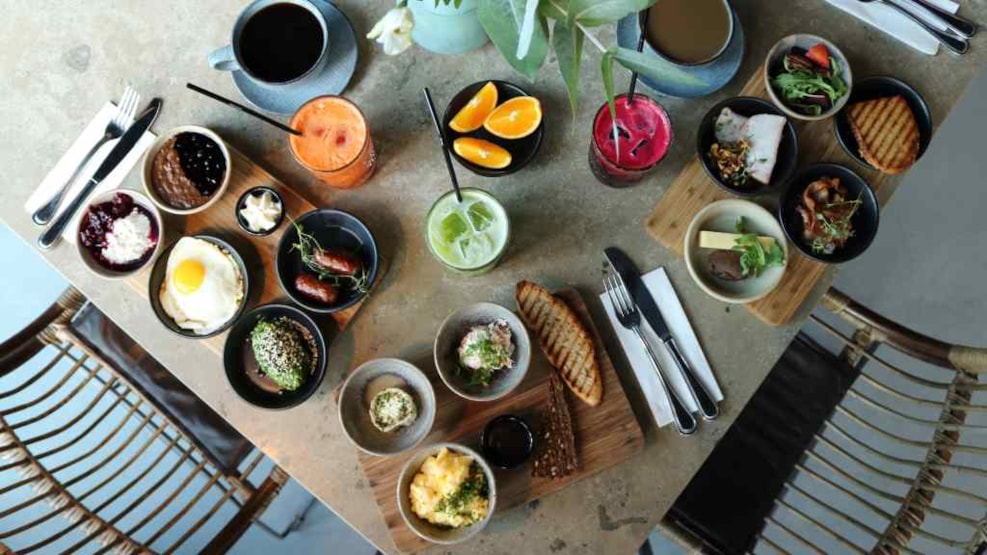 Green Experience
Wulff & Konstali
Wulff and Konstali are located on Amager, Copenhagen South and invite you to mix your brunch. 

You can get a little bit of everything at Wulff and Konstali. It's a bakery that sells freshly baked bread and various cakes and treats to stay or to go. However, the most popular thing here is to mix your own brunch or breakfast from a menu. You just need to choose if you want 5 or 7 components, and then comes the hardest part. Choosing between the 21 different choices with everything from freshly baked bread and pastries, eggs, bacon, waffles, chia porridge, yogurt and granola, avocado, and so much more. 
It isn't possible to book a table. You just stop by and cross your fingers for a table. Luckily Wulff & Konstali have more than just the cafe at Lergravsvej. You can also visit their beautiful cafe in Hellerup (Philip Heymans Allé 17), north of Copenhagen or their food shop at Isafjordsgade 10 (no brunch at the food shop, though). The menu changes over the year, and it is a popular place to have brunch.