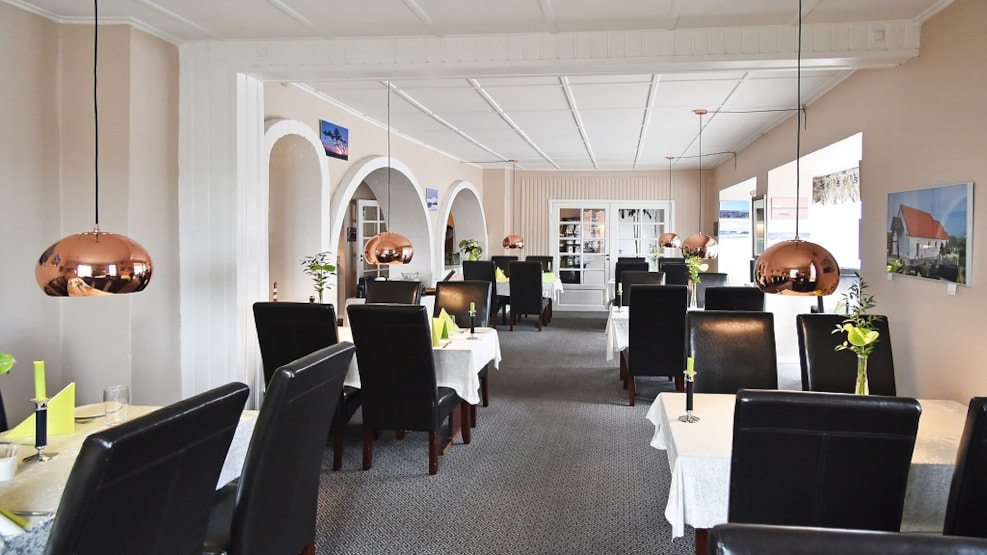 Agger Badehotel - Restaurant
The restaurant at Agger Badehotel by the North Sea makes good old-fashioned chrome food, which can be enjoyed either in the restaurant or as a take-away.
Choose between today's dinner or between the dishes on our large menu on the tables, where there is a real treat for good taste experiences.
You are welcome to enjoy dinner in Agger Badehotel's courtyard, where you feel set aside in a Mediterranean restaurant with palm trees reaching to the ceiling and the water trickling ...