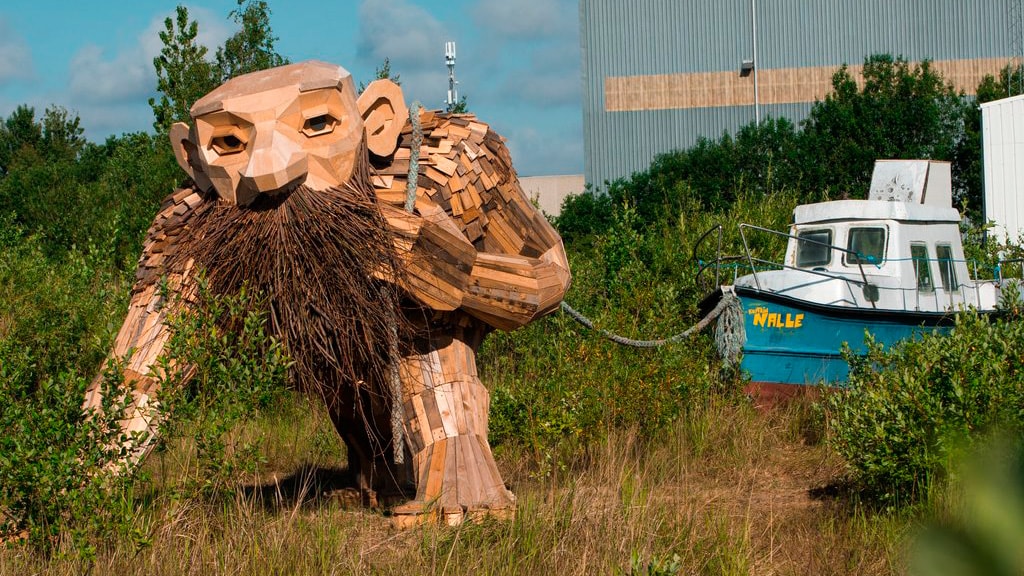 Captain Nalle
Hunting trolls has never been this fun. Go find Captain Nalle.
Maybe you already know the Six hidden giants, who hide in the area west of Copenhagen. They're mighty trolls made from recycled materials by artist  © Thomas Dambo. His projects are to be found all around the world, in countries like Belgium, China, USA and Puerto Rico.
In the summer of 2020, the troll map was expanded with not less than 10 new x's in all of Denmark. The trolls have travelled far and can now be found in parts of Jutland as well. In Copenhagen we've gained 4 new hidden trolls, and one not so hidden – the latter is seated peacefully in Christiania.
But if you go to Nordhavn, the upcoming neighbourhood neat Østerbro, you might find Captain Nalle. All you need to do is follow the clues. He's a part of the Giant Troldefolkefest (troll party), and you just have to follow this map. Be aware that if you arrive at Nordhavn Station there is about 3 km from there to Captain Nalle. If you've already found him, go look for his cousins in Amager or Sydhavn.