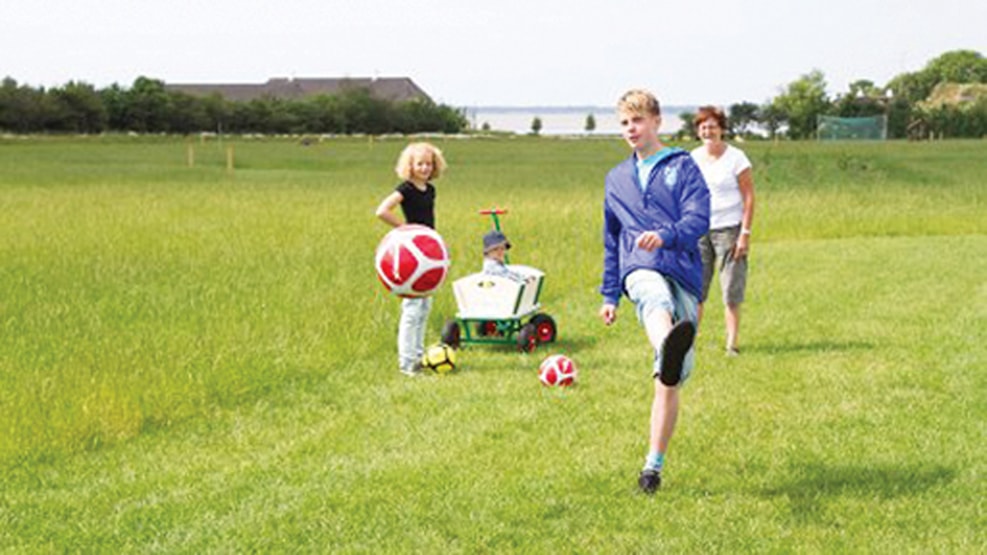 Englykke Football Golf
A family game for young and old, anybody can play and it demands no knowledge of either football or golf.
Bring the family and spend a few funny hours with fresh air on the large 18 holes course.

After the game it is possible to grill food you broght from home, or you can bring a picnic basket. You are allowed to use the grill and also the wagons, which can be used for transporting supplies and extra clothing around the course (free of charge).

Football golf can be played single or in groups of max. 6 people.

Football shoes with studs are not allowed.