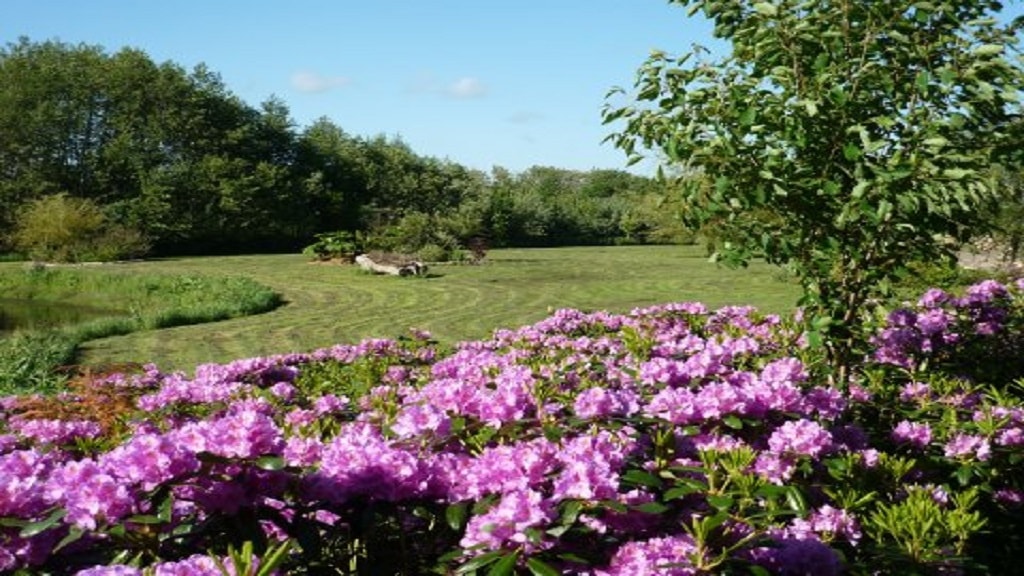 Farm Camping Ny Vestermark
How about camping in a quiet place without any car noise or loud nabours near by? If that sounds good to you, Ny Vestermark is the place to be!
Here, you have the view of forest and grazing cattle, you can hear the distant cluck of the cuckoo, and perhaps you will have the visitor of a little kitten. This is a place of pure relaxation.
Take a walk around the farm, experience the farmer feeding the animals, have a taste of the fresh berries from the yard, and enjoy a kaleidoscope of colours from the flowers in the great garden. In the evening, you can light a bonfire and enjoy the last bird song before the nightingale takes over and sings you to sleep.
Camp site for both motorhomes and caravans

Ny Vestermark offers several spots with great space for camping with both motorhomes and cars with caravans.
Price per night: DKK 100 incl. water and disposal of waste.
Power, bath and toilet facilities, discharge of waste water and laundry are available at an extra charge.
Pets are allowed.
The campsite is situated centrally in regards to towns: From here, you have 5 km. to the village of Øster Brønderslev, where you will find a grocery, and 10 km. to the city of Brønderslev, where you have plenty of shopping opportunities and restaurants.

The Farm

Ny Vestermark is a small farm with cattle of Herford and Simentaler, 20-30 egg laying chickens, 7-8 farm cats and two dogs.