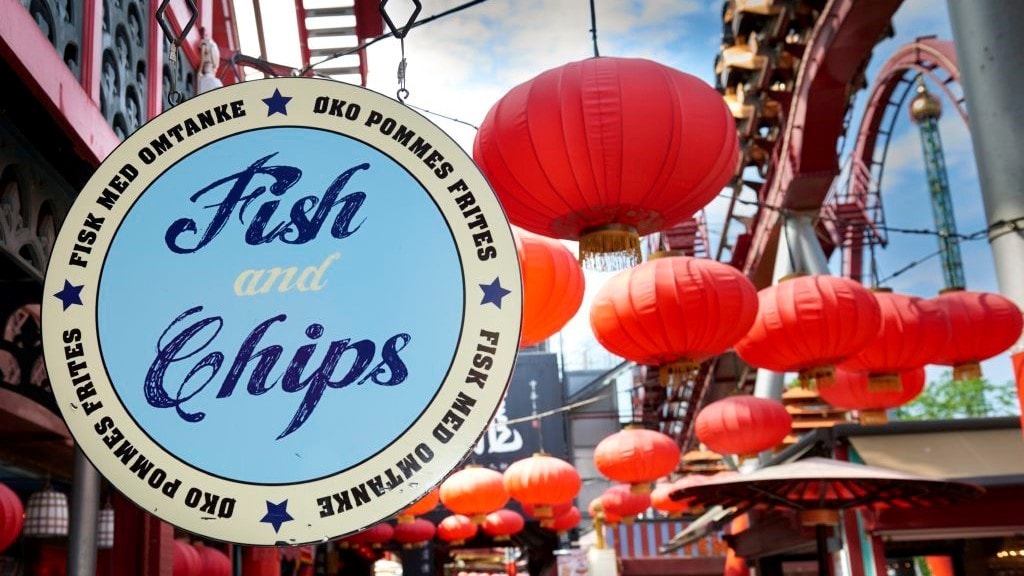 Fish and Chips
Fish and Chips serves carefully chosen fish and organic French fries in the Tivoli Gardens.
The fish is dipped in a homemade batter made with thyme and panko flour to make it extra crispy. It is served with organic tartar sauce and a vinegar of your choice. The meal can be enjoyed with organic beer or juice. 
Fish and Chips is a certified organic eatery with 60-90 % organic products.